Goliath Gaming Emerges Victorious in FIFAe African Playoffs, Securing Spot in 2023 FIFAe Club World Cup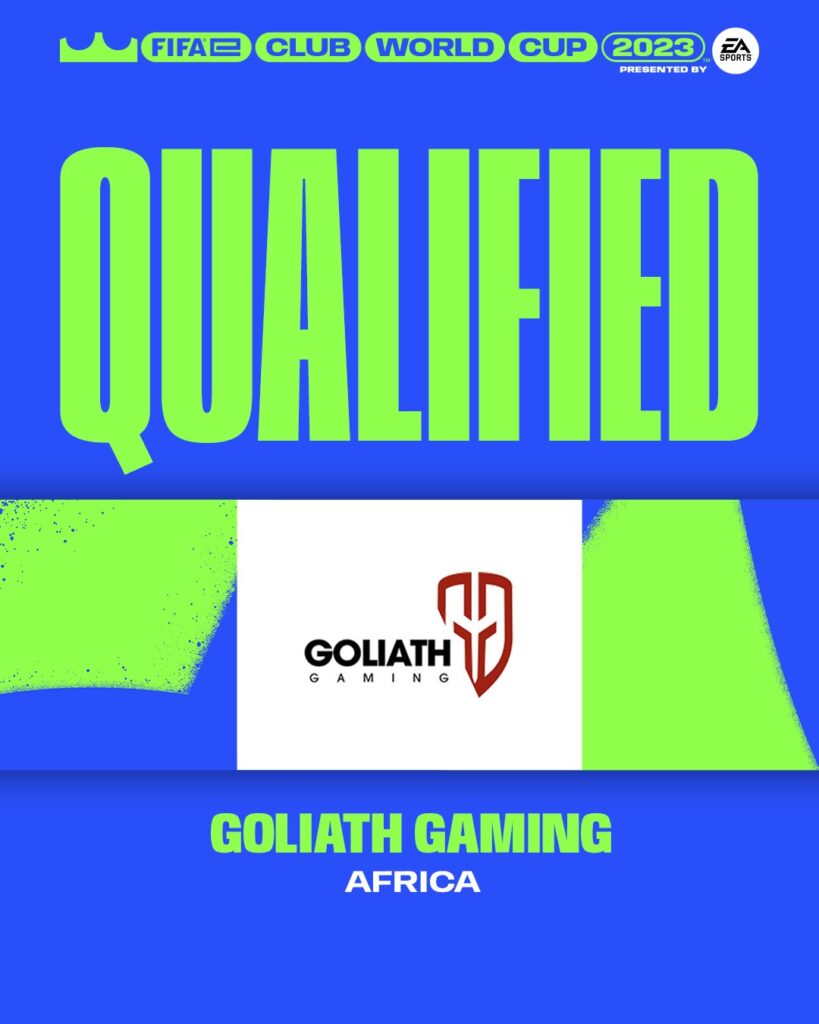 Exciting news for the esports community as Goliath Gaming, the South African esports powerhouse, emerges victorious in the FIFAe African Playoffs Finals against Urban Espresso. This remarkable win secures Goliath Gaming's spot as Africa's representative in the highly anticipated 2023 FIFAe Club World Cup.
The stage was set for an intense battle as Goliath Gaming entered the Winners Bracket of the tournament. Their opponents, the formidable Bravado Gaming's graceful_dragon6 and Ovrlyxclusiv, put up a valiant fight, but it was the unbeatable duo of Kaylan "Kaylan" Moodley and Julio "Beast" Bianchi who dominated the match. With a resounding 4-0 victory in Game 1 and a nail-biting 1-0 win in Game 2, Goliath Gaming proved once again why they are a force to be reckoned with in the esports world.
The competition was heating up in Round 2 of the Winners Bracket, with Goliath Gaming facing off against the formidable Urban Espresso, led by Thabo "Bingo_Rick5" Moloi and Zaid April. But Goliath's unbeatable duo, Kaylan and Beast, were not to be underestimated. With a stunning 2-0 win in Game 1 and a hard-fought 2-1 victory in Game 2, they secured their spot in the Grand Final, while Urban Espresso was relegated to the Losers Bracket Final. There, they faced off against Goliath Gaming's first-round opponents, Bravado Gaming, and emerged victorious with a decisive 7-2 win on aggregate, setting the stage for an epic rematch in the Grand Final.
Kaylan and Beast of Goliath Gaming were on fire in the Grand Final, delivering a dominating performance in Game 1 with a resounding 4-0 victory. Though Bingo_Rick5 and Zaid April of Urban Espresso made a valiant effort to come back in Game 2, they could only manage a 1-1 tie, sealing the deal for Goliath Gaming and securing their place in the highly anticipated FIFAe Club World Cup. The stage is now set for Goliath Gaming to face off against 21 of the world's top esports teams, including heavy hitters like Fnatic, Manchester City, and TG.NIP, all vying for a piece of the massive $300,000 prize pool.