Inaugural Africa Community eCup Championship Set to Unite Gamers Across the Continent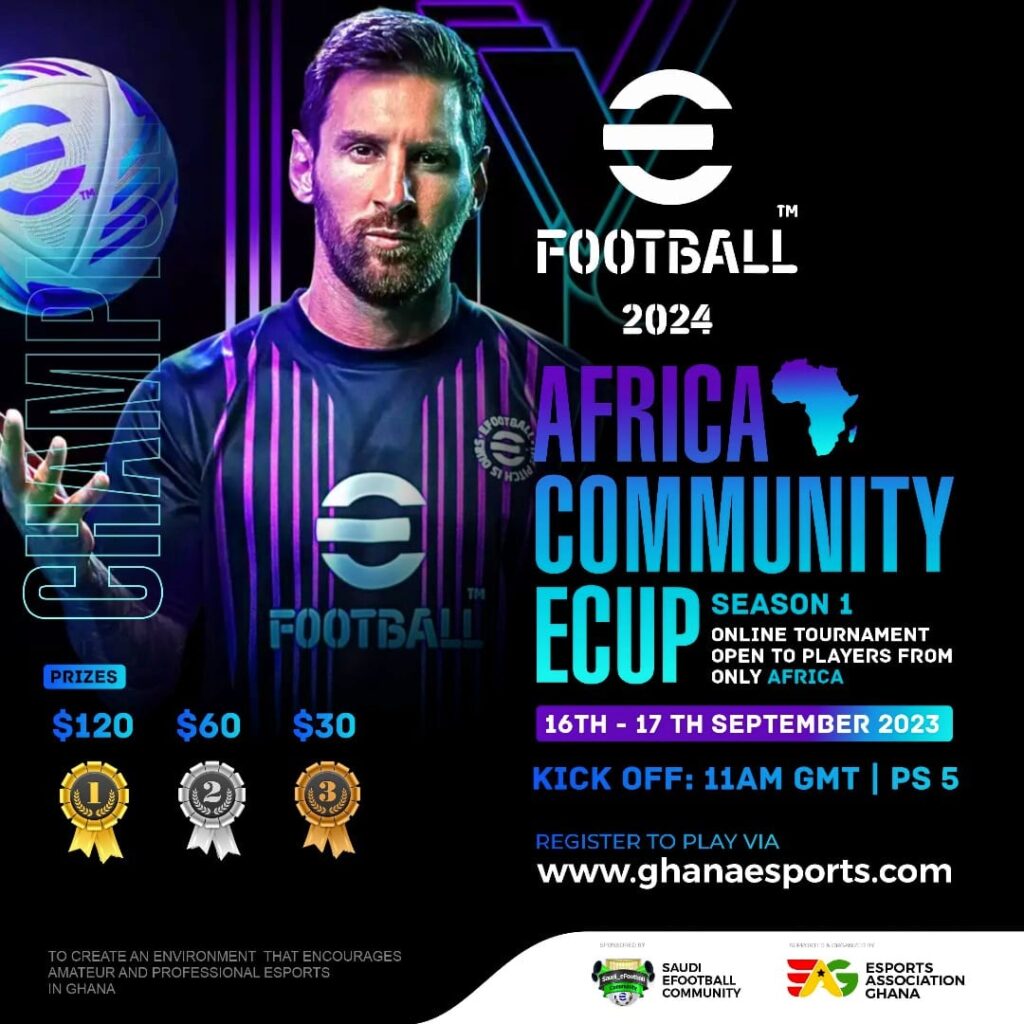 The Esports Association, Ghana (EAG), in collaboration with the Saudi eFootball Community, is all set to host the maiden edition of the Africa Community eCup Championship. The event, which coincides with the recent release of Konami's eFootball 24 on September 7, is gearing up to be a thrilling showcase. The tournament is designed not only to celebrate the love for the game but also to foster esports growth within participating communities.
Running exclusively online from September 16 to 17, the championship is set to unite gamers from all corners of the African continent. Registration is free and already underway, giving gamers until September 14 to secure their spot in the competition. Interested players can sign up at the official EAG website, www.ghanaesports.com.
The Africa Community eCup Championship has a prize pool of $210, which promises to add an extra layer of competition and motivation. With stakes this high, players are expected to bring their A-game to the competition.
Ghana's very own Esports Association has been at the forefront of driving esports in Africa, and this event is another testament to their commitment to the gaming community. Their partnership with the Saudi eFootball Community demonstrates the global appeal of esports, transcending geographical boundaries to connect gamers worldwide.
The championship is more than just a competition; it's a celebration of the vibrant gaming culture emerging across Africa. With esports steadily gaining traction on the continent, this tournament serves as a vital platform for gamers to showcase their skills, forge new friendships, and strengthen the esports community.
The Africa Community eCup Championship is poised to be a game-changer, not only for esports enthusiasts but for the entire African gaming ecosystem. As the excitement builds up, it's evident that the competition will echo with the cheers and camaraderie of gamers from every corner of Africa.