Kenya Qualifiers for Gamr X kicks off April 1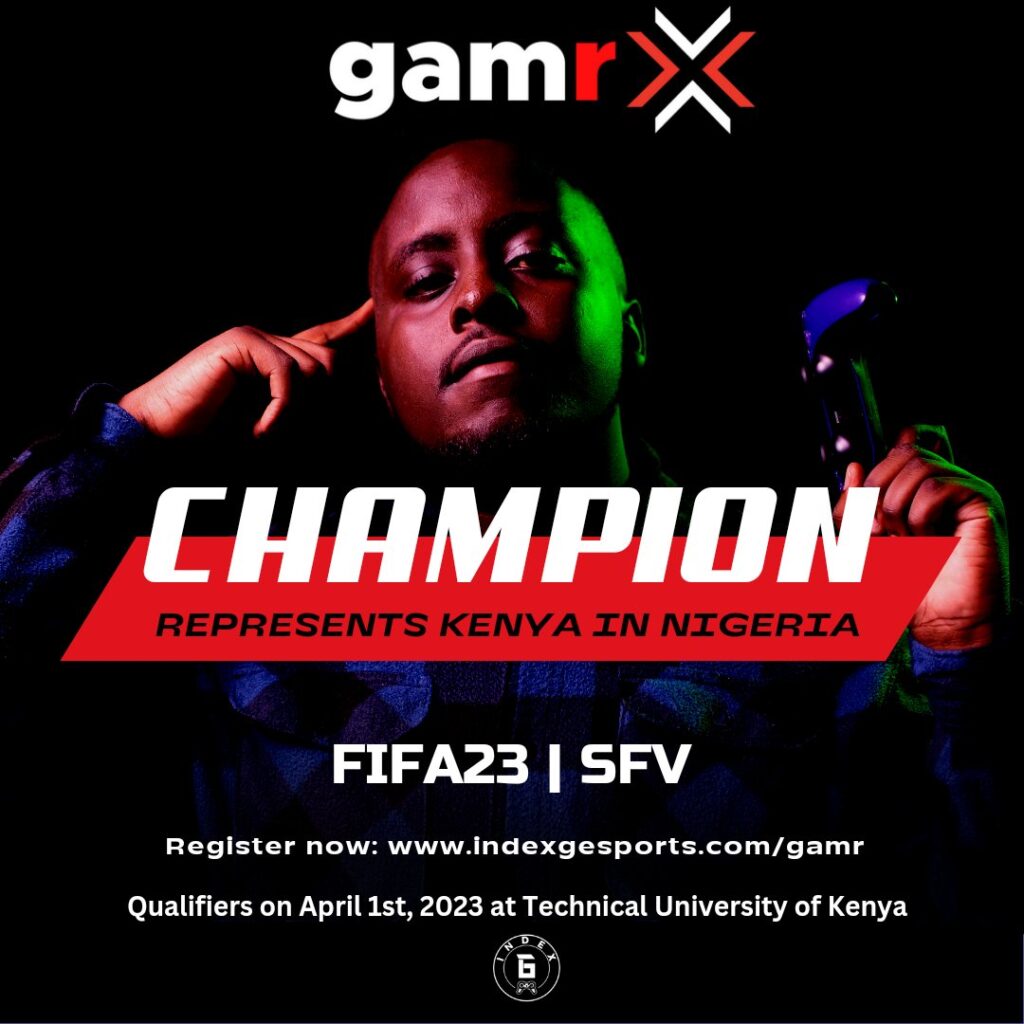 The Kenya Qualifiers for the second edition of what was one of Africa's major esports highlights of 2022, Gamr X, are due to begin off on April 1 at the Technical University of Kenya.
The National Qualifier organisers, IndexG Esports, revealed that winners will receive a fully paid trip to the main event, which will be held in Lagos City in June 2023. The qualifiers, are expected to draw some of Kenya's best and brightest esports athletes to compete for the sole spot to represent the East African nation in either Street Fighter V or FIFA 23.
To register for the Kenya Qualifiers for the 2023 Gamr X, which is organised by the gaming platform Gamr, click the link and follow the general rules below:
GENERAL RULES
Interested gamers are advised to register for either the FIFA23 or Street Fighter V category where champions shall earn a ticket to represent Kenya in Nigeria.
Registration fee is Ksh. 500
Participants are required to be above the age of 18 for both titles. While the SFV category participant must also not be older than 25 years.
Should a champion fail to produce a passport in time, the second placed competitor or the one following in the order shall represent the nation.
Payment is done via PayBill Number 247247 | Account number 010595
Registration closes at 12:00 p.m. of March 31st, 2023 or earlier (32 gamers for FIFA and 16 gamers for SFV).
A larger turnout is anticipated for the second edition of the Pan-African esports competition than the first, which featured five game titles and competitors from ten different African nations, including Ghana, Senegal, Tanzania, Kenya, Algeria, Cameroon, South Africa, the Ivory Coast, and hosts Nigeria. At the event this year, eight more African countries are anticipated to join the original ten.