Local Derbies to light up 2022 CEC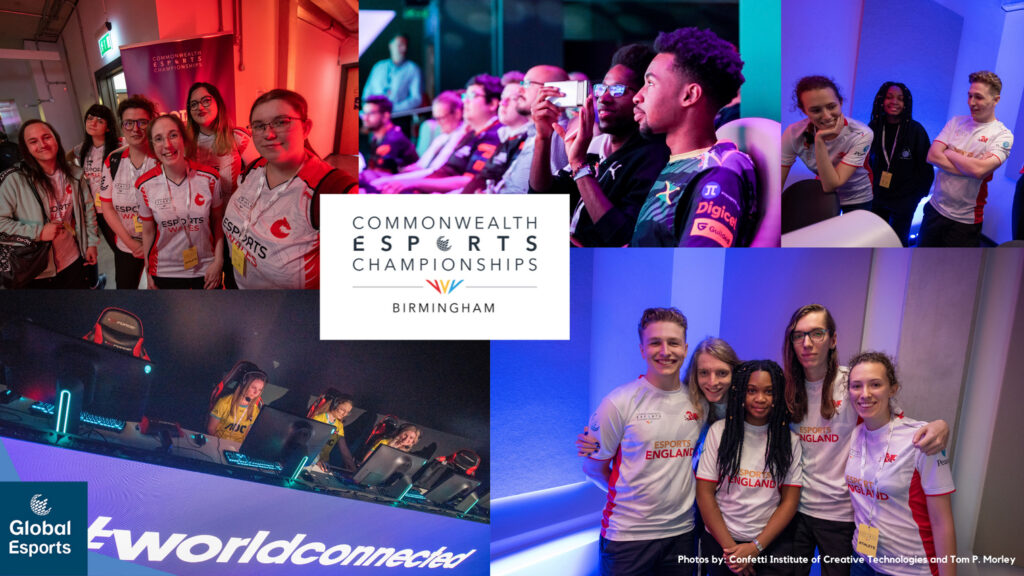 After two days of thrills and spills at the Confetti Institute of Creative Technology in Nottingham, the line-ups for the medal matches of the Commonwealth Esports Championships (CEC) have been confirmed – with all four of the home nations of England, Scotland, Wales, and Northern Ireland in the mix to grab medals.
England and Scotland, who have a sporting rivalry dating back hundreds of years, will contest a Grand Final in this newest of events – the Rocket League Women's Grand Final on Sunday morning. England also faces rivals Wales in the Rocket League Open Grand Final on Saturday morning.
12 different nations quest for medals
The qualifiers in Nottingham saw some fierce action, and 12 nations from different corners of the Commonwealth have made it through to the showpiece event at the International Convention Centre in Birmingham.
Australia faces Team #worldconnected (South Africa) in the Rocket League Open Bronze Decider on Saturday morning, with the England vs Wales game happening afterwards.
On Saturday afternoon, Wales faces Gibraltar in the eFootball™ series Open Bronze Decider, before Malaysia, who have impressed throughout the tournament, face a powerful Scotland in the eFootball™ series Grand Final.
Later on Saturday, Singapore tackles Australia in the DOTA 2 Women's Bronze Decider, while in the evening, Malaysia faces off with hosts England in the DOTA 2 Women's Grand Final.
Sunday thriller
Australia plays Canada in the Rocket League Women's Bronze Decider on Sunday morning, before the showpiece England vs Scotland final.
In the afternoon it's England vs Wales in the eFootball™ series Women's Semi-Final before Northern Ireland takes on opponents to be confirmed in the Grand Final.
This historic #CEC2022 concludes on Sunday evening, with the DOTA 2 Open Bronze Decider, New Zealand against India, followed by the Grand Final – England vs Malaysia.
Learn more about Rocket League here, DOTA 2 here and eFootball™ series here.
Source: GEF