Minecraft Fan Makes Stunning Artwork Based on Warden From the Game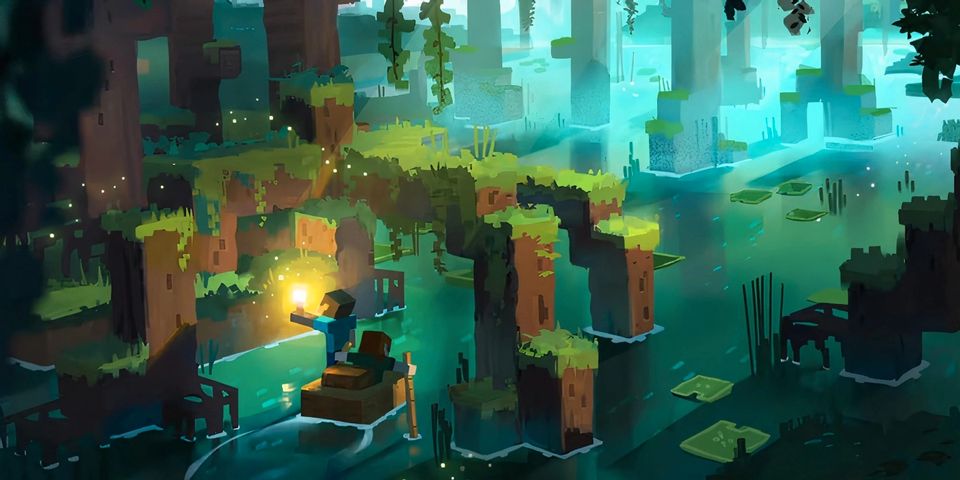 One artistic gamer creates a stunning but horrifying picture based on the design of a Warden, a mob coming to Minecraft in the Wild Update.
Over the last decade, the world of Minecraft has grown as the developers at Mojang have looked to periodically update the game. That support appears to be continuing in 2022, as the game studio has revealed the Wild Update. This new version of the game promises to bring loads of stuff to the procedurally generated worlds, including two new biomes: Deep Dark and Swamp. In addition, several mobs are expected to come in this update, such as the Warden.
The Warden looks to be one of the most powerful mobs in Minecraft. In the game world, it is a hostile mob that is summoned by Sculk Shriekers, another addition in the Wild Update. Wardens use vibrations and sense of smell to track players, and they are a dangerous foe since they have an enormous amount of health. Recently, one gamer came up with a unique piece of artwork that made the Warden look even scarier than it already is.
In a post on Reddit, a user known as DrZorteus shared an image they created based on Minecraft. However, this was no ordinary picture, as they had decided to make the Warden from the upcoming Wild Update. What made this artwork stand out was that the Reddit user chose to recreate the hostile mob in a more realistic art style. As a result, the finished product was horrifying, to say the least.