Ragno Esports announces year-long FIFA 22 tournament: Undefeated 2022

The search for the ultimate Ghanaian FIFA champion has been announced with players from all over the country coming together to compete through community opens in a bid to become the rep from the community.
While the champions advance through intense battles in each community open, there can only be one ultimate winner and the search has began for him/her.
Ragno Esports, organisers of the tournament have set out to run the tournament all year long. The calendar will see them travel the length and breadth of the country, organising tournaments in search of winners to battle it out in a glorious finale in the capital city, Accra.
The Ragno Calendar
Ashaiman Open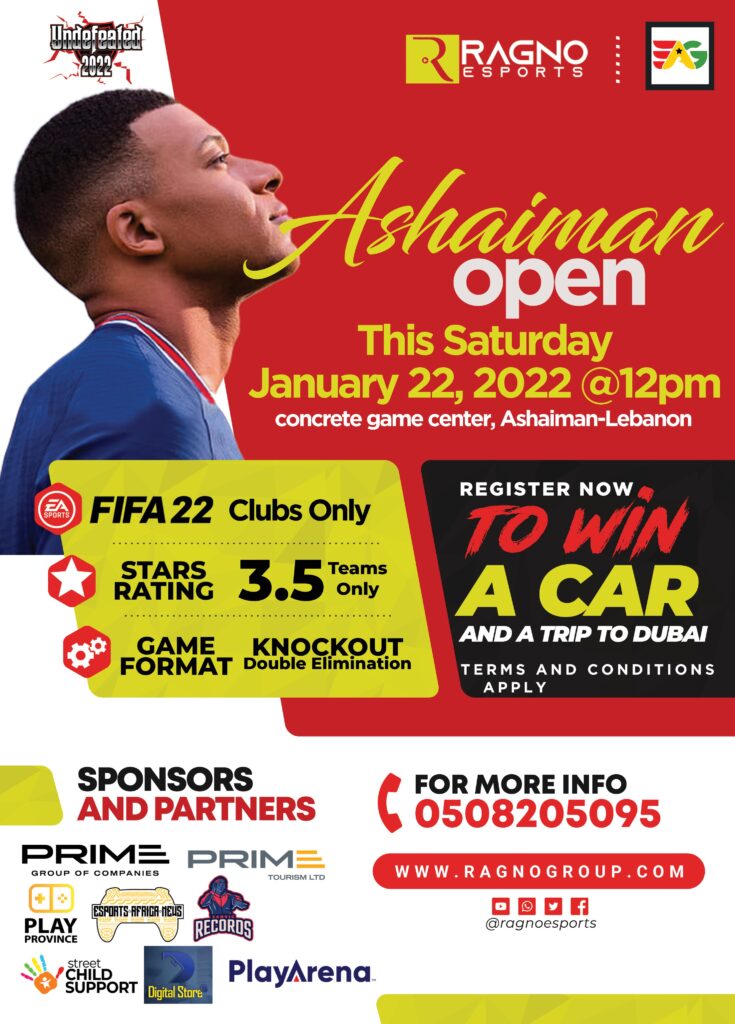 The Ashaiman Open, slated for, Saturday 22 January 2022, is the first of the community open tournaments being organised by Ragno.
Do you live in and around Ashaiman? Be a part of this event and stand a chance of winning the bragging rights and amazing prizes.
The ultimate winner at this year's grand finale gets a car and a trip to Dubai.