Registration for CODM War Room is still ongoing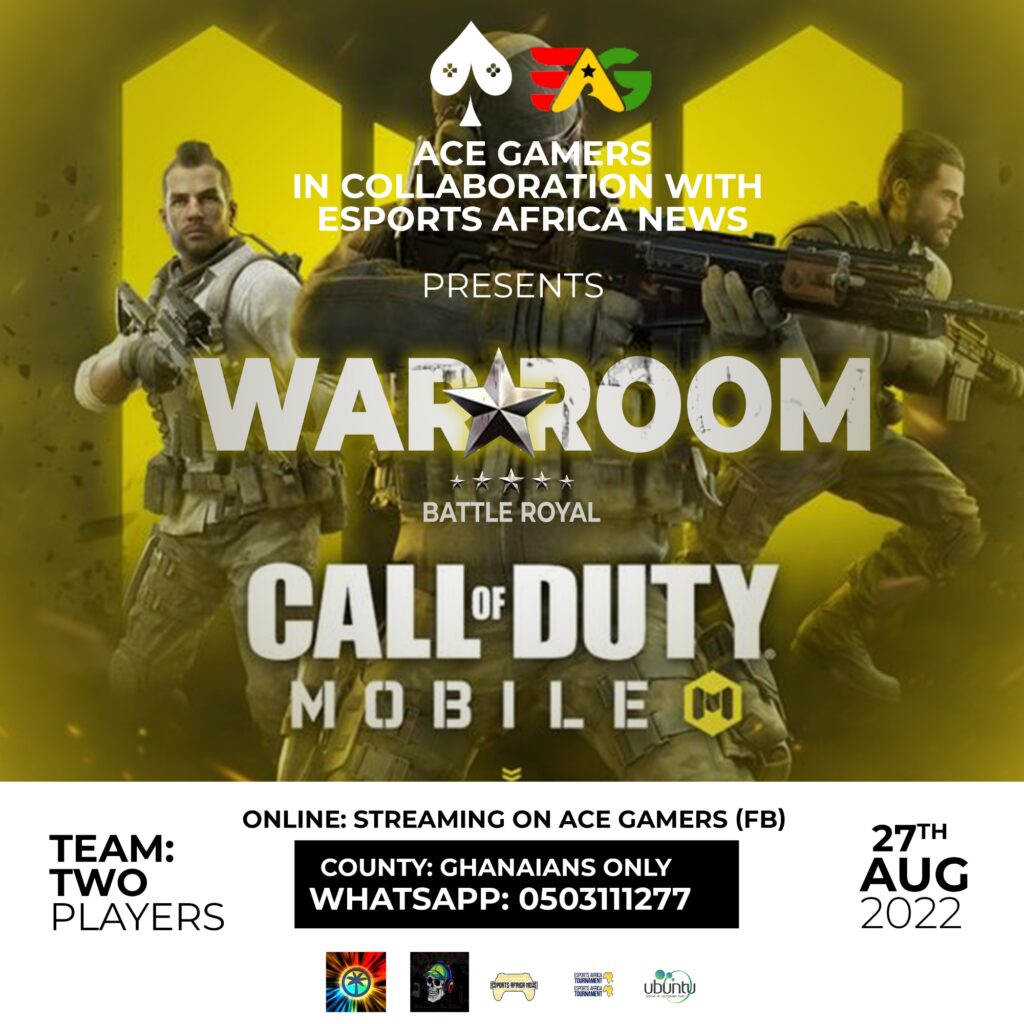 Registration for Ace Gamers' upcoming Call of Duty Mobile (CODM) tournament, dubbed the "War Room Battle Royale," is currently ongoing.
The competition, which is set to kick off on August 27, is held in collaboration with the Esports Association, Ghana (EAG) with support from Esports Africa News (EAN) and will be hosted by Ghana's fastest-growing esports platform, Esports Africa Tournament (EAT).
The "War Room Battle Royale" is set to pit 20 of the country's best CODM teams against each other in a fierce fight for glory and honour. Below is the scoring system for the competition;
PLACEMENT POINTS
1st Place: 20
2nd Place: 14
3rd Place: 10
4th Place: 8
5th Place: 7
6th Place: 6
7th Place: 5
8th Place: 4
9th Place: 3
10th – 15th Place: 2
16th – 25th place: 1
+3 Points Per Kill
Interested players looking to compete in the Battle Royale should click the link to complete your registration by providing the full details of your team. The contest requires players of Ghanaian nationality.
Below are the regulations for the upcoming tournament;
ALLOWED CLASSES
Ninja
Medic
Trickster
Defender
Rewind
Refitter
Scout
Mechanic
Note: Any class that is not allowed, is banned.
BANNED GUNS
Tempest
Annihilator
Purifier
War machine
Artic – 50 Exotic
Rytec Amr (Thermite Sniper)
Na45
Thumper
SmrS
Fennec
Mac 10
m21 Ebr
All shotguns, except By15
BANNED VEHICLES
Tank
Antelope A20
Truck
by Bertram Jude Buckman