Sony PlayStation unveils Dual Sense Edge controller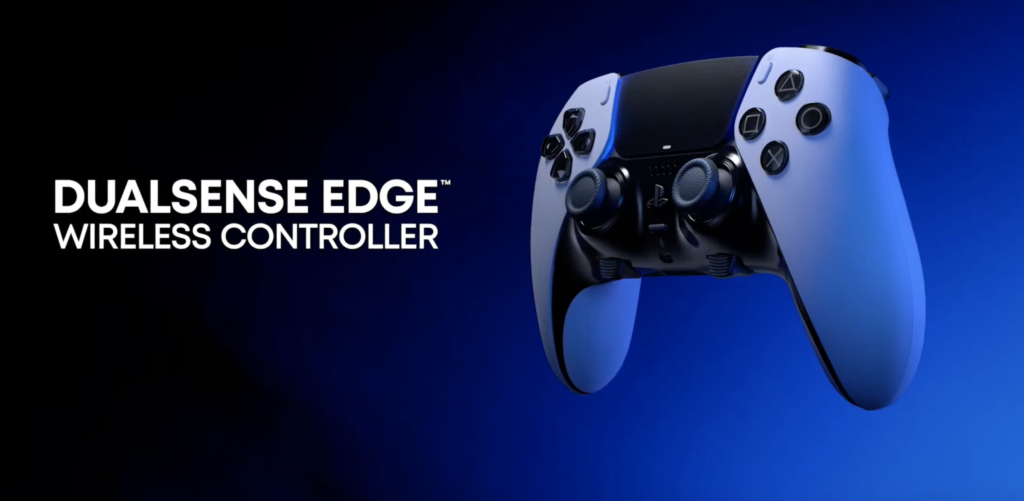 Sony is taking the gaming controller to a whole new level with its latest announcement, the Dual Sense Edge Controller. The curvy PS5 controller will have the trademark touchpad embedded on the handheld device and will have "ultra-customizable" options for both hardware and software.
Sony has officially unveiled the Dual Sense Edge Controller, a new gaming controller that will be in stores later on.
The Dual Sense is an improvement over the standard controller you're used to using on your PS4 or PS5. It features two distinct joysticks and three buttons on each side of the stick, which means you can use different combinations depending on what you deem fit.
The DualSense edge will give you the opportunity to adjust the stick sensitivity on the controller to fine-tune your aim in-game. You can also deactivate specific input buttons or remap them to your satisfaction.
Both sides of the controller have haptic feedback, adaptive triggers, a built-in microphone, and motion controls, among other upgrades. This means gamers will feel the vibration of their actions when they press buttons.
With the DualSense Edge, you can save your customised settings to your unique profile so you can switch back to them anytime. This feature will come in handy and will reduce the time spent trying to re-customise controls.
The controller is going to come with a Fn button, which will give you control over game volume and chat while you focus on your next victory or conquest. You are going to be able to switch or replace your stick modules, giving you the ability to play longer.
Sony also confirmed that the DualShock 5 will work with supported games. The company hopes that this controller will bring new life to gaming and make it more interactive for players of all ages.
The Dual Sense Edge Controller is the next big thing in gaming. It's an exciting time for Sony, and we can't wait to see what happens when it launches.
by Bertram Jude Buckman