Team Falcons 2022 RLCS MENA Spring Champion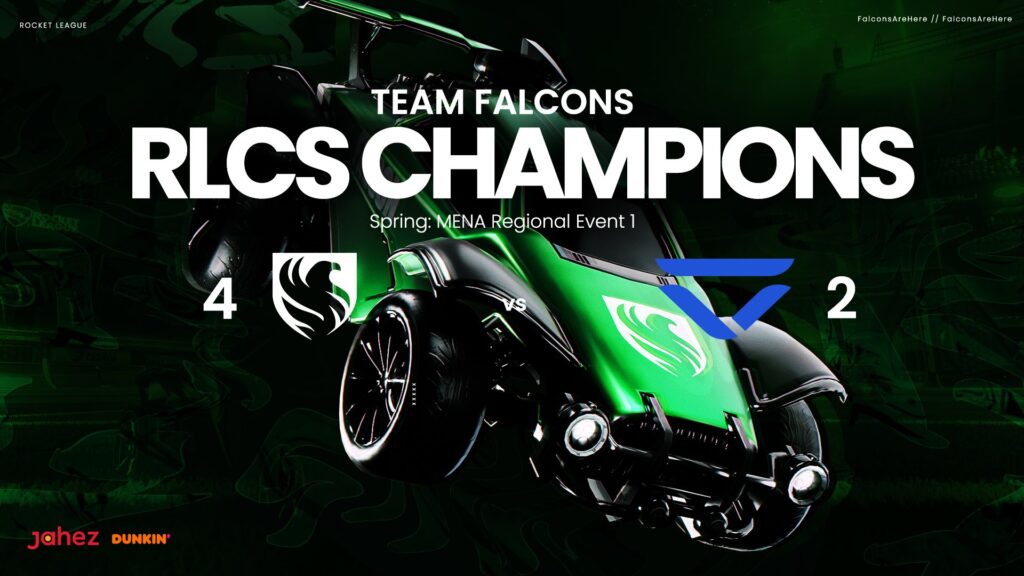 Saudi Arabian esports' Team Falcons claimed victory in the Grand Finals of the 2022 Rocket League Championship Series (RLCS) Spring: Middle East and North Africa (MENA) Regional Event 1.
The Regional Event was held online from April 28 to 29 and saw 16 teams from the MENA region battle it out for rating points to qualify for the 2022 RLCS – Spring Split Major as well as a prize pool of $30,000.
The Falcons would confidently defeat Triple Esports (3:0), Onyx Ravens (3:0), ANKAA (4:1) and Cola (4:1) in the lead up to their Grand Final clash with Veloce Esports whom the Saudi team dominated in a 4:2 result.
The Saudi team's victory saw its lineup of Ahmad Abdullah, Khalid Qasim and Mohammed Alotaibi take home the first-place prize of $9,000 as well as 401 rating points.
This victory makes it 7 RLCS Regional titles for the Team Falcons trio and they aren't the only ones celebrating as the Falcons' Rainbow 6 team were crowned 2022 Saudi League Champions just 24 hours after the other.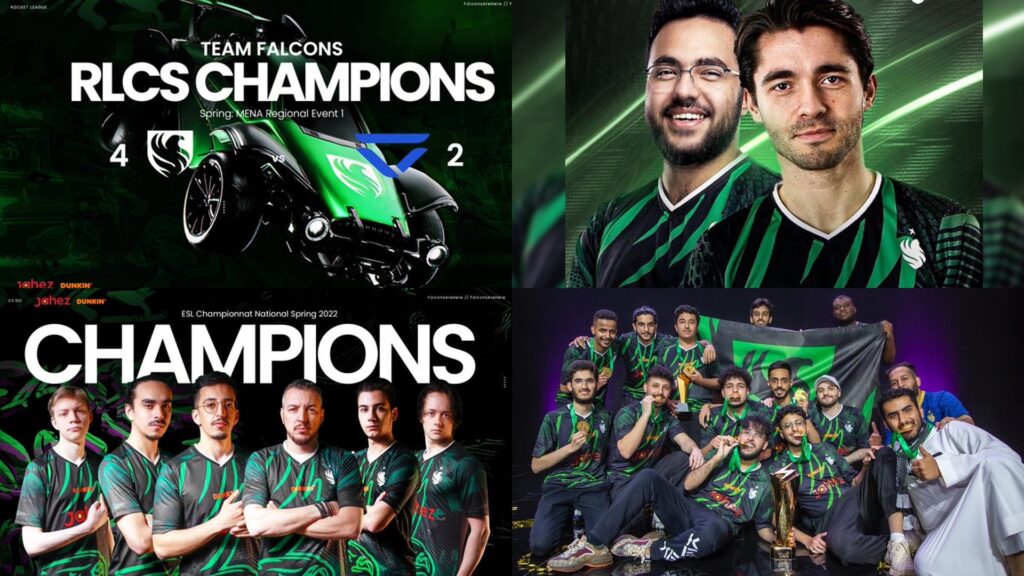 You can find the rest of the RLCS 2021-22 – Spring: Middle East and North Africa Regional Event 1 below;
1st place: Team Falcons — $9,000 + 401 points.
2nd place: Veloce Esports — $6,000 + 350 points.
3rd place: Cola – $3,600 + 300 points.
4th place: 01 Esports — $3,000 + 250 points.
5th-6th place: ANKAA and KINGS Esports — $2,400 + 210 points.
7th-8th place: Miracle Makers and SCYTES – $1,800 + 180 points.
9th-12th place: Onyx Ravens, 25eSports, Berserkers and Triple Esports – 130 points.
13th-16th place: Knights Gaming, Spoilers, Mythical and Twisted Minds — 80 points.