AEC ANNOUNCES PARTNERSHIP WITH IESF FOR ROAD TO BALI AFRICA REGIONAL QUALIFIER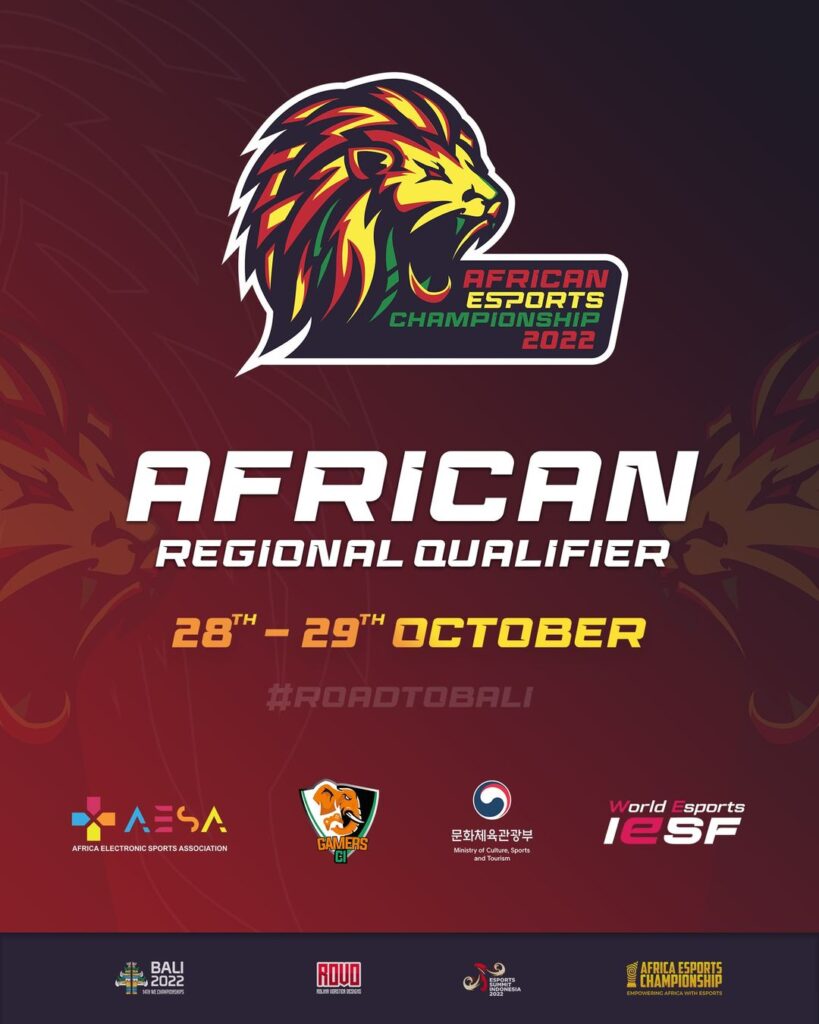 The African Esports Championship (AEC) has announced its partnership with IESF for the upcoming Africa Regional Qualifier on the Road to Bali 22. The esports event will be hosted by Gamers CI and Africa Electronic Sports Association (AESA). The regional qualifier for Africa has been slated for October 28-29 and production of the live stream will be in partnership with What's Good Media.
The winners of the African Regional Qualifiers will go on to compete in Bali at the World Esports Championships.
The Asian Block recently wrapped up their qualifiers, having seen the team from Kazakhstan emerge victors for PUBG. The European qualifiers for DOTA are also currently underway.
AESA & Gamers CI Presents the official IESF African Regional Qualifier, where Africa's best players and teams, will be competing for a space in the World Esports Championships.
Earlier this year, the International Esports Federation (IESF) confirmed that Bali, Indonesia will be the host of the 2022 WE Championships Finals. Bali was handed over the honours during a special ceremony following the conclusion of the 13th World Esports Championships in Eilat, Israel.
The 14th edition of the WE Championships Finals is slated for 1st to 12th December 2022 and will feature the world's best Esports athletes competing across multiple games on the beautiful island of Bali. Over 120 countries are expected to compete in the regional and national qualifiers for a coveted spot in the Finals.