Africa Games Week 2023 Tickets Are Now Available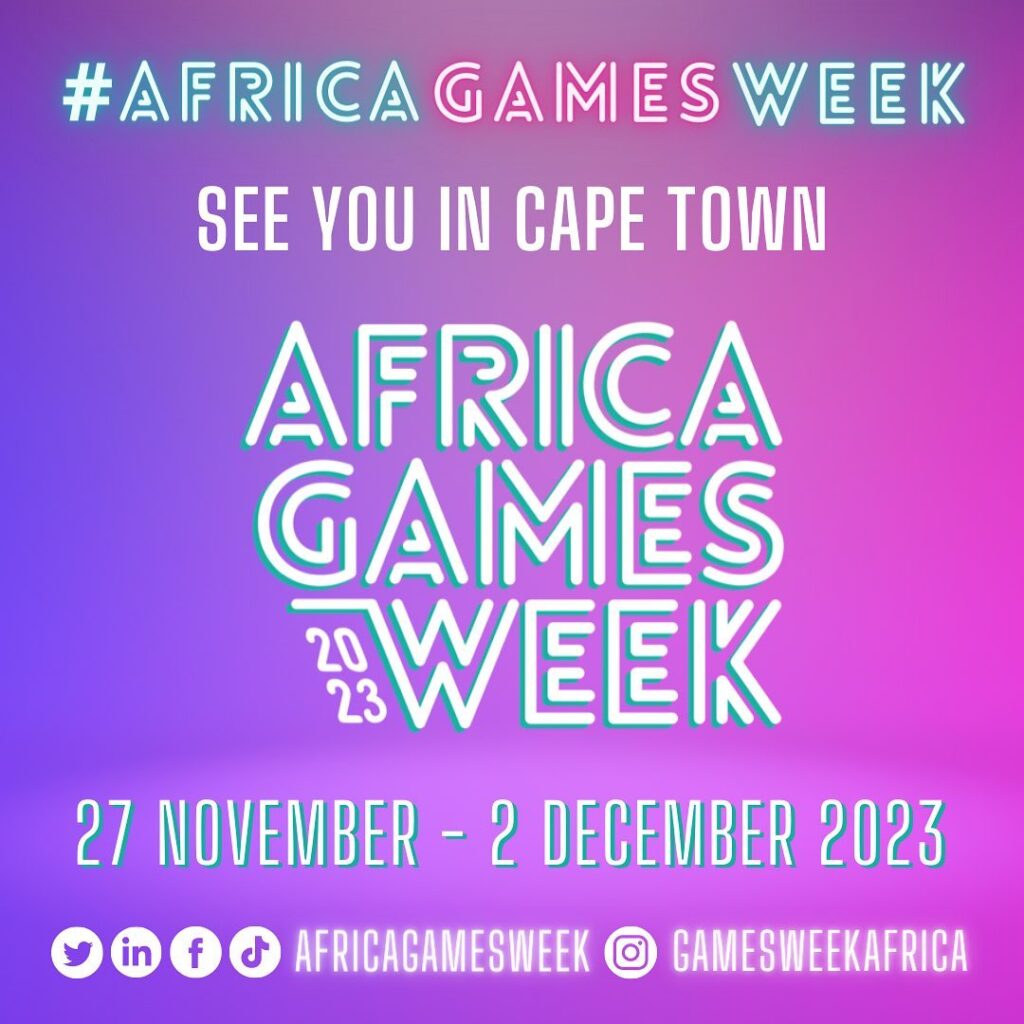 Africa Games Week (AGW), the largest gathering of African game industry leaders in the world is set to return from November 27 to December 2. After a remarkable success in 2022, this year's event promises to be even more exciting, offering an expanded range of networking opportunities and hands-on workshops led by industry experts from around the globe.
Event Director, Alexandra Pattison, proudly states, "Africa Games Week 2022 was a resounding success, with over 5,000 visitors passing through the Workshop17 space over the three days of the event. We hosted 600 VIP attendees from across the globe, including 86 speakers from 22 African countries and 13 countries from Europe, the UK, the USA, Canada, and the Middle East."
The triumphant Africa Games Week 2022 comprised four sub-conferences and a captivating live exhibition. It showcased numerous African game industry businesses and institutions while incorporating a curated interactive digital arts and media installation. Attendees, including the general public, had the opportunity to immerse themselves in the gaming industry, gaining insights through virtual reality experiences and engaging in one-on-one interactions.
Building on this success, Africa Games Week 2023 will be divided into two streams: Make Games Africa (MGA) and Play Games Africa (PGA), along with the live exhibition. Rex Bowden, AGW Co-Founder and Director, emphasises, "All content at Africa Games Week focuses on the realities of all aspects of the gaming industry in the Global South. MGA focuses on the business of game development, and PGA provides space to address the professional and casual importance of the esports industry."
The event's daily schedule will feature technical skills workshops and B2B meetings in the mornings, followed by interactive panels, fireside chats, and networking opportunities in the afternoons. The workshops will focus on practical and technical skill development, allowing attendees to enhance their knowledge across various gaming platforms. To ensure personalised engagement, workshop sizes will be limited to foster meaningful interactions between the experts and participants.
The speaker lineup will feature a diverse mix of local and international thought leaders, sharing their expertise in ways that cater to the unique needs of the African gaming landscape.
"Make Games Africa provides introductions between local talent, international publishers, investors, and the largest group of accredited African studios in the world, all in one place over 3 days," adds Pattison. "And Play Games Africa delves into the business of esports, from managing and monetizing competitive gaming to organising and hosting tournaments, managing professional teams and players in the esports arena, international sponsorship of teams and players, ownership, and investment opportunities on African soil, to a huge array of other topical conversations."
Excitingly, Africa Stream Con, a popular event in previous years, will be integrated into Play Games Africa. Workshops will offer insights into growing social streaming networks, mastering online charisma, implementing strategies to engage audiences, and exploring the future of streamers in Africa.
Africa Games Week takes pride in being the sole event that facilitates easy sourcing and connection between the international game industry and inspiring African Game Developers, Creators, and Corporates.
Mark your calendars! Africa Games Week 2023 will be held from November 27 to December 2 at Workshop 17, V&A Waterfront, Cape Town, South Africa. To secure your tickets for this unmissable event, visit https://bit.ly/AGW23Tickets. Stay updated on all things Africa Games Week by visiting https://bit.ly/AfricaGamesWeek. Get ready to immerse yourself in the vibrant African gaming community and witness the evolution of the industry firsthand.