AllGamesGH Local Championship kicks off April 2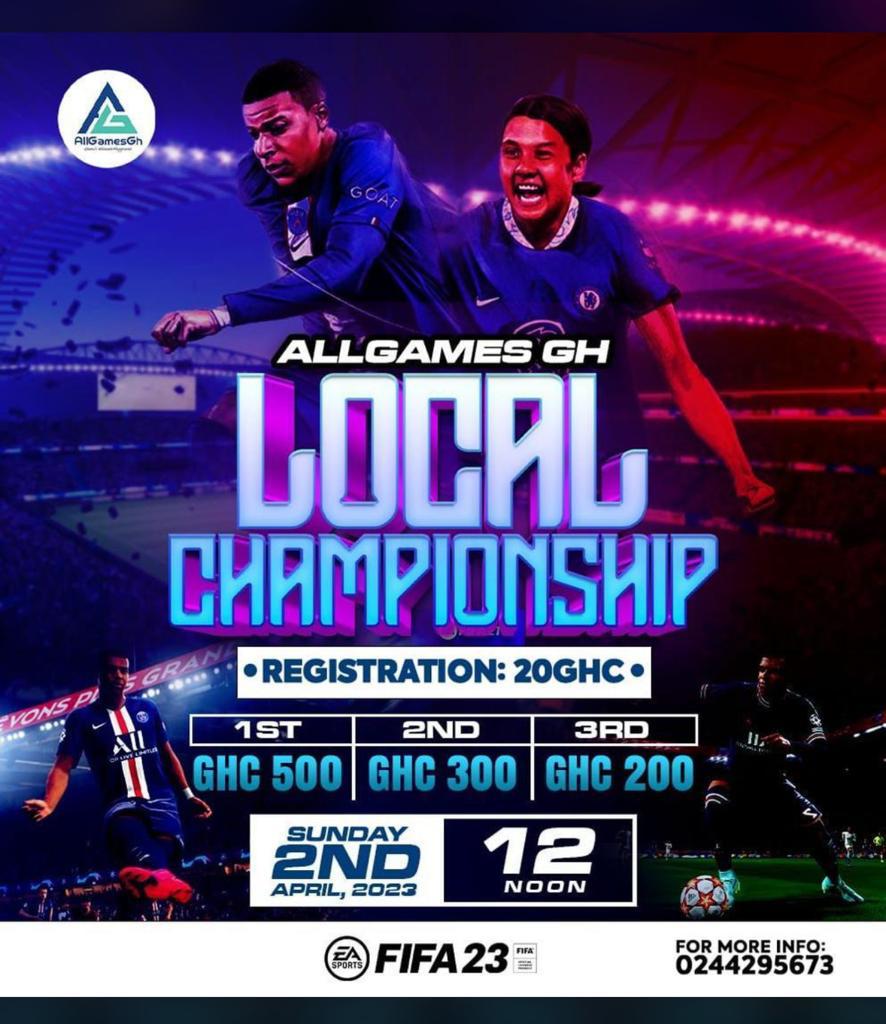 Ghanaian gaming retailer AllGamesGH has announced they will be hosting a FIFA 23 tournament dubbed the "AllGamesGH Local Championship" on April 2 at a yet-to-be announced venue.
The competition is set to bring together some of the country's best FIFA 23 gamers to do battle for a slice of the GH₵1,000 prize pool with first place set to receive GH₵500, second place GH₵300 and third place set to receive GH₵200.
Founded back in 2017, AllGamesGH has become one of the nation's biggest supporters of esports partnering with the Esports Association, Ghana (EAG) in organising a number of events across the country. The retailer back in 2022 also founded the rapidly growing esports team Xplosion Esports which has gone on to compete in numerous competition across Ghana.
Speaking exclusively to EAN back in 2022 AllGamesGH Marvin Akowuah-Dantey revealed that the compnay was initially not interested in esports "initially esports was not the avenue the company was looking at but as we entered the industry, we realized the passion people had for esports so we decided to look there and here we are with Xplosion."