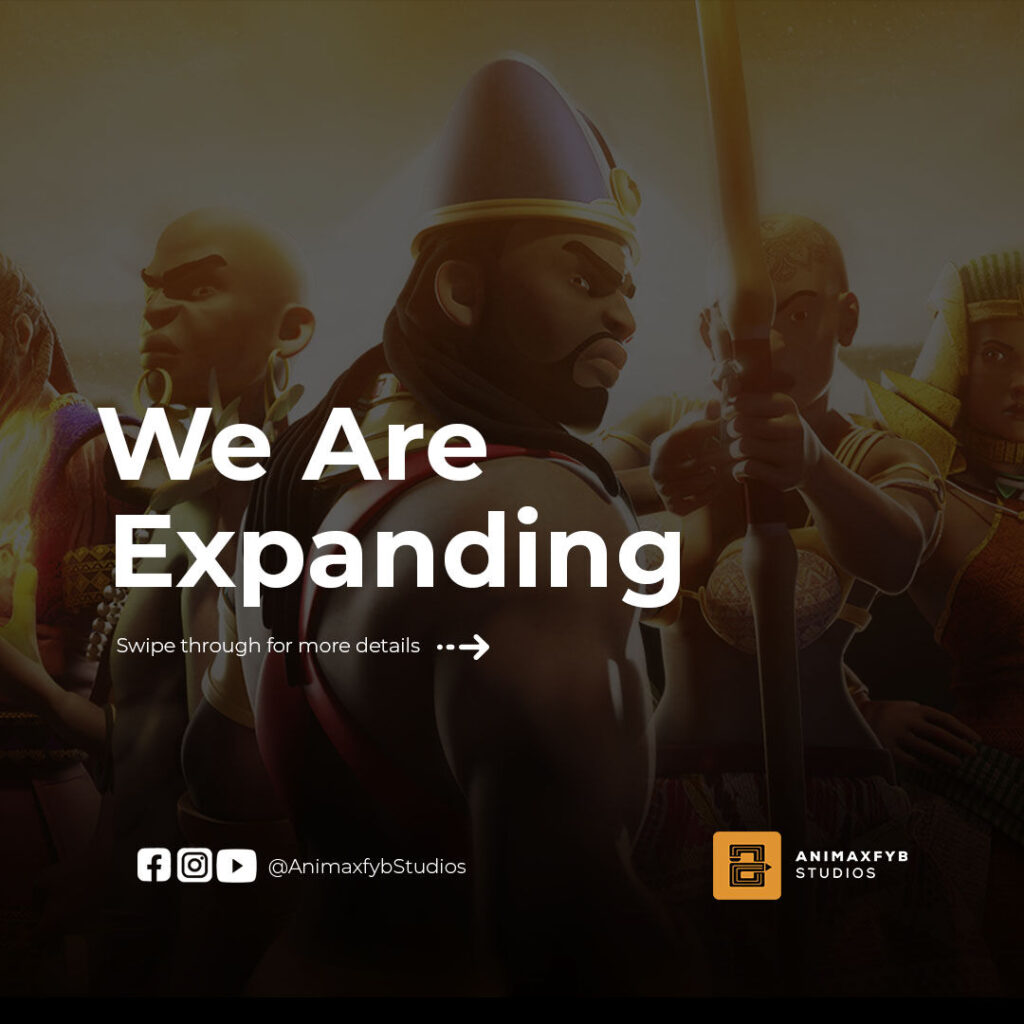 Ghanaian animation and visual effects powerhouse AnimaxFYB Studios has set its sights on uncovering the next wave of creative talents. The studio has officially opened its doors to 3D animators, 2D animators, concept artists, 3D modelling artists, and post-processor artists, inviting them to collaborate closely with AnimaxFYB's production pipeline members under the watchful guidance of the esteemed Animation Director.
"Join us on the journey to breathe life into digital realms with captivating animations," reads a spirited statement from AnimaxFYB Studios, igniting the imagination of hopeful artists around the globe.
With an ethos rooted in innovation and a commitment to driving the Ghanaian animation industry to new heights, AnimaxFYB Studios aims to transform narratives into mesmerising visual spectacles. Their latest quest for creative geniuses is a testament to their dedication to this mission.
According to the studio's announcement, prospective candidates should possess a minimum of three (3) years of professional experience thriving in creative, fast-paced settings. This prerequisite reflects AnimaxFYB's ambition to assemble a team of individuals who are well-versed in the dynamics of dynamic storytelling and can effectively manage consistency across diverse projects while adhering to strict deadlines.
"Your commitment to crafting immersive experiences while being willing to grow will be your propelling force. Welcome aboard!" the statement continues, extending an inviting hand to those eager to embark on a journey of creative exploration and innovation.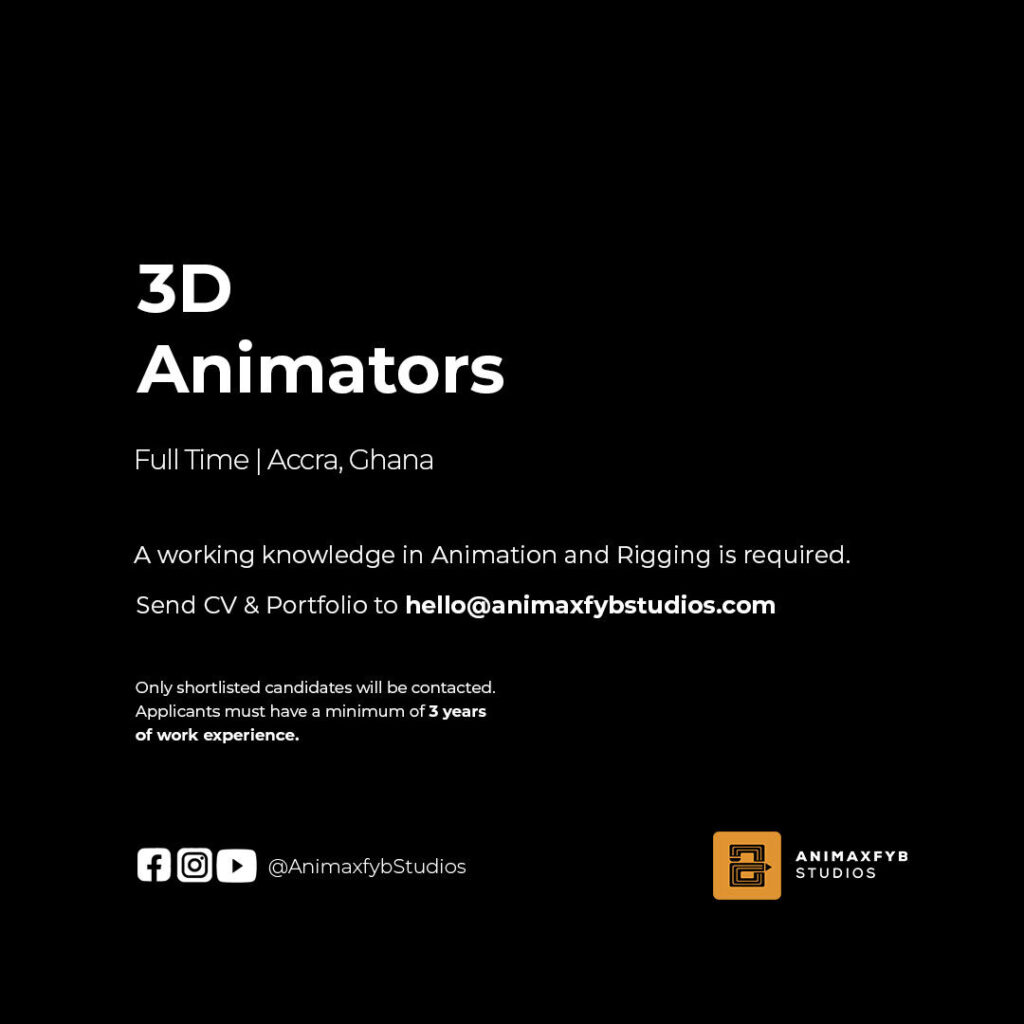 For aspiring 3D animators, 2D animators, concept artists, 3D modelling artists, and post-processor artists, this is a golden opportunity to join forces with a Ghanaian studio that has been making waves in the animation industry. AnimaxFYB Studios' portfolio boasts a diverse array of projects that span various genres and styles, showcasing their versatility and dedication to excellence.
The application process is streamlined, requiring interested candidates to submit their comprehensive CVs and portfolios to the email address [email protected]. The deadline for applications is September 15th, 2023, with a cutoff time of 6PM.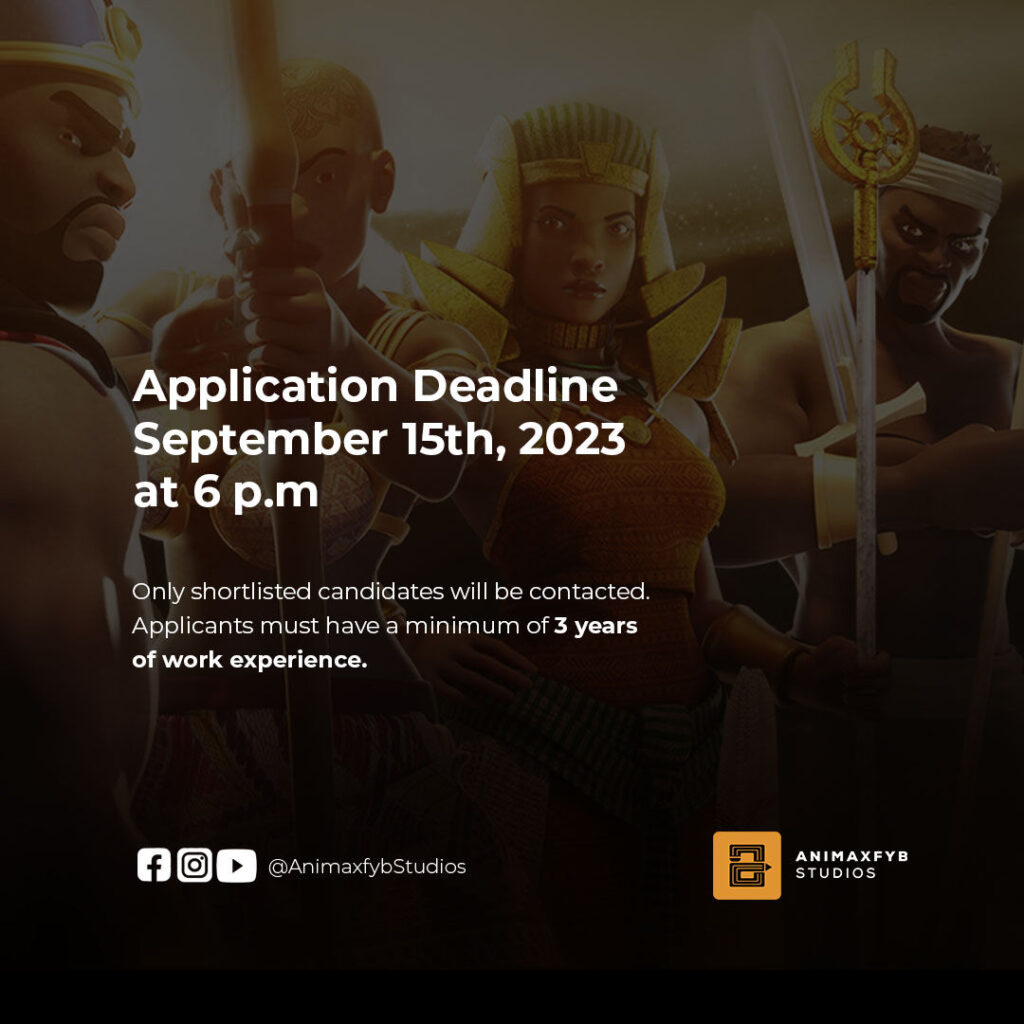 As AnimaxFYB Studios sets its sights on the future, its call for collaboration is a clarion call to creative minds globally who are ready to play an integral role in crafting innovative animations that push the boundaries of storytelling. This is an opportunity to be a part of a dynamic team that thrives on creativity, collaboration, and the pursuit of artistic excellence.
For more information about AnimaxFYB Studios and their application process, visit their official website at www.animaxfybstudios.com.