Black Comets knocked out of FIFAe Nations Series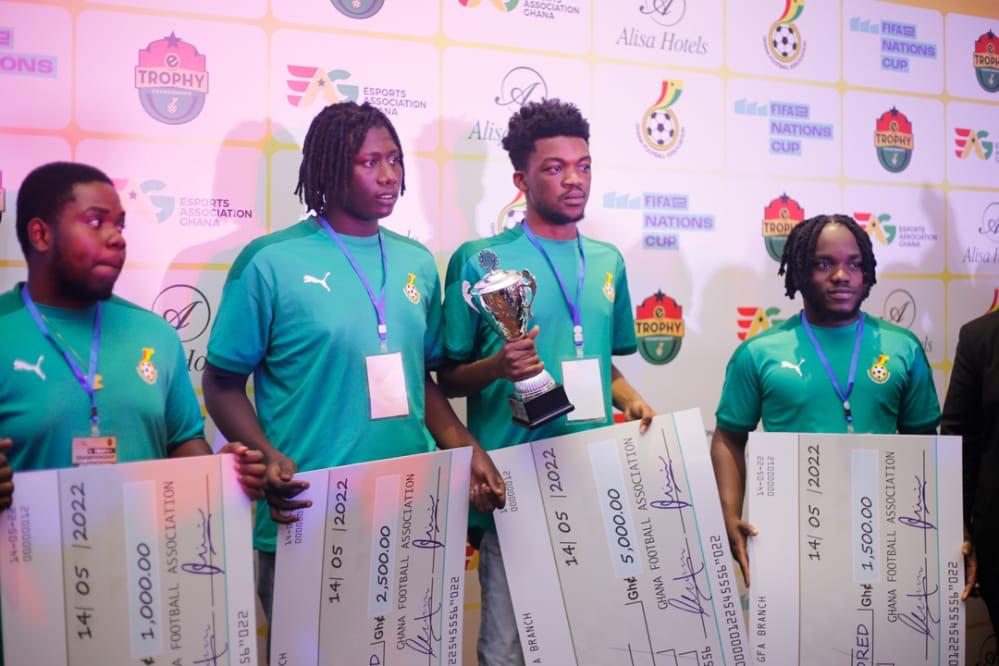 The Ghana national FIFAe team, the Black Comets, were on Saturday, May 21 knocked out of the 2022 FIFAe Nations Middle East and Africa (MENA) Qualifiers.
The team – which was drawn in Group B of the MENA Qualifiers – was impressive during the first round of the competition which saw them in one of the four slots to qualify for the Quarter Finals.
However, the second round saw was a complete disaster for the Comets who only managed to score a single goal against Palestine in a 4-1 drubbing.
Ghana would begin the round how they started the first losing to Oman 2-0 before moving on to face a South African team they trashed 3-0 in the first round.
The South Africans would however have the last laugh destroying the Ghana team made up of GFA eTrophy champ Prince Jonas and Frank "Wondhakid" Kpakpo 5-0 in the second round.
The Comets would then swap Jonas for Habibu "Flow Burner Frass" Sulley in their match against Lebanon however the change wouldn't change anything as the team would succumb to a 3-0 thrashing.
The results mean the Black Comets gained no points in the second round to add to their 4 points in the first, seeing them finish in 5th outside the qualification zone.

This was the Black Comets' first-ever appearance at the FIFAe Nations Series and though the team is out of the competition, one cannot deny the potential they showed in the first round of the Group Stage.