Digital Afrique Telecom & Clipfeed Join Forces to Power Esports in Africa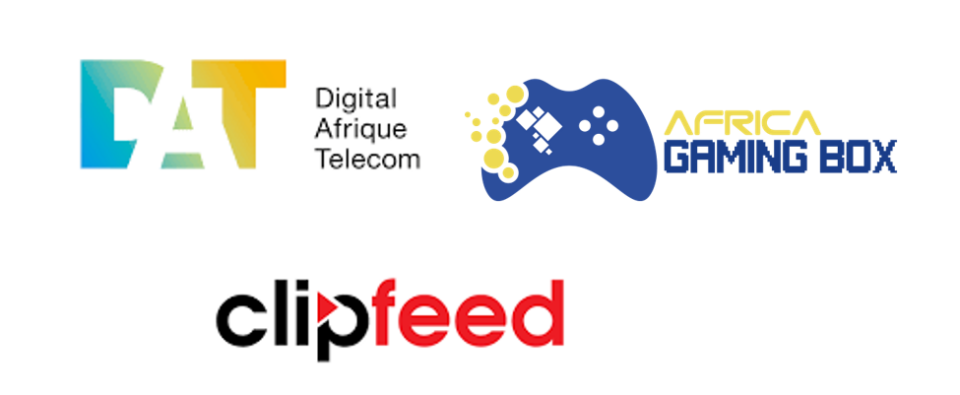 In a groundbreaking partnership that promises to revolutionise the esports landscape in Africa, Digital Afrique Telecom (DAT) and Clipfeed have come together to provide innovative esports solutions for mobile operators on the continent. This strategic collaboration aims to tap into the rapidly growing esports market in Africa and deliver exciting opportunities to the younger generation, who are increasingly connecting to the digital world.
Clipfeed, a global esports entertainment company with a proven track record of powering esports communities through cutting-edge technology, is well-positioned to make a significant impact in the African market. They work closely with telecom operators, direct-to-home (DTH) providers, internet service providers (ISPs), and original equipment manufacturers (OEMs) to create immersive entertainment destinations for consumers.
DAT, on the other hand, has established itself as a go-to organisation for software-as-a-service (SAAS) and value-added services (VAS) for mobile operators in Africa. With a robust technical platform and a dedication to meeting customer needs, DAT has earned a reputation for providing reliable and customizable mobile technology services.
The centrepiece of this partnership is the creation of the "Africa Gaming Box," a white-label platform designed to empower mobile operators in Africa with the ability to offer esports services to their users. This platform will encompass a wide array of features, including live tournaments, engaging esports challenges, enticing rewards, and more. It aims to make esports content accessible to a broad user base across the continent.
Africa's esports potential is undeniable, with several factors contributing to its attractiveness as a burgeoning market. Firstly, Africa boasts a young and expanding population, with over half of Africans under the age of 25. This demographic is the primary target for esports enthusiasts. Secondly, internet penetration in Africa has been steadily rising, with over 500 million Africans gaining internet access in 2022, a number expected to surpass 1 billion by 2025. Finally, Africa has a rich culture of games and competition, making it fertile ground for the growth of esports.
Simplice Anoh, CEO of DAT, expressed his excitement about the partnership, stating, "Esports remains a significant opportunity in Africa, and we are extremely pleased to partner with Clipfeed to open the doors for the continent's mobile operators to reap the benefits of this booming industry."
Clipfeed CEO and founder, Michael Whelan, echoed this sentiment, saying, "We are excited to partner with Digital Afrique Telecom to bring esports to mobile operators in Africa. This partnership will allow us to reach a wider audience and help grow the esports community in Africa."
The esports industry is on a remarkable trajectory, projected to reach a value of $1.6 billion in 2023. Africa, in particular, is a key region for potential growth, with the African esports market outpacing the global average. Sub-Saharan Africa is expected to see the number of esports enthusiasts surge to 222 million by 2025, underscoring the immense potential that DAT and Clipfeed aim to tap into.
As the partnership between DAT and Clipfeed unfolds, it holds the promise of transforming Africa into a vibrant hub for esports, empowering a young and connected population with access to thrilling esports content and competitions. With the Africa Gaming Box as their flagship offering, mobile operators on the continent are poised to make the most of this extraordinary opportunity, propelling Africa's esports community to new heights.