East Africa Com 2023: Celebrating Tech Innovators and Telecoms Advancements for Digital Inclusion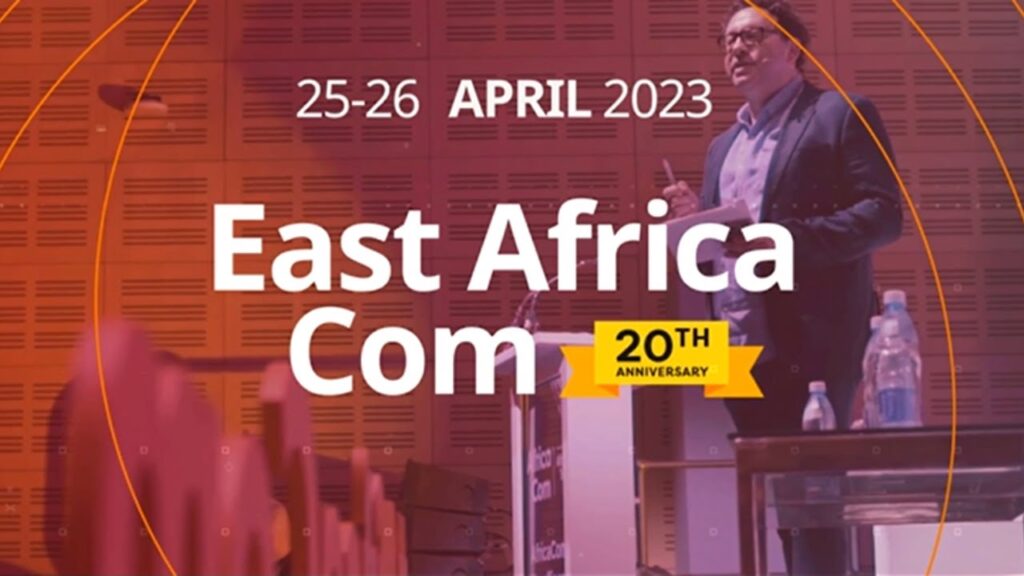 The 2023 edition of the East Africa Com, the region's leading event for technology, telecoms, media, and broadcasting, will commence on April 25–26 at the prestigious Radisson Blu Upper Hill Hotel in Nairobi, Kenya. This year marks the 20th anniversary of the event, and it will be celebrated under the theme "Uniting the Tech & Telecoms Ecosystem to Drive Digital Inclusion Across East Africa."
The upcoming event promises an exciting line-up of engaging sessions featuring 60 esteemed tech leaders. Notable speakers include Ben Roberts, Group Chief Technology and Innovation Officer at Liquid Intelligent Technologies, who has been instrumental in propelling the growth of esports in Kenya and Africa. Additionally, Timothy Were, Deputy ICT Director at the Ministry of ICT, Innovation, and Youth Affairs, Kenya, Cynthia Karuri-Kropac, Chief Enterprise Business Officer at Safaricom (the event's Host Operator Partner), and Malcolm Kijirah, Government Affairs Manager (East Africa) at Microsoft, will also be sharing their insights and expertise at the event, among many other distinguished speakers.
An impressive lineup of industry giants is expected at the event, with top companies such as Absa, Airtel, Google, Flutterwave, Ethiopian Airlines, MTN, Unilever, and many others expected to be in attendance. From cutting-edge technology to innovative telecom solutions, these companies are set to showcase their latest advancements and share their industry insights. An exciting highlight of the event will be the participation of Cyprus-based Content For Mobile (CFM), who will be sharing their valuable insights on the burgeoning gaming and esports landscape in the region. CFM will be part of a compelling discussion on Gaming, Esports, and Carrier Billing in Africa, shedding light on the latest trends and opportunities in this rapidly growing industry.
AHUB East will once again take the stage at the 2023 East Africa Com, promising an exhilarating pitch showcase featuring the region's most promising and trailblazing startups. In front of a captivated audience of experts, including Laurie Fuller, Venture Partner at Raiven Capital, Dario Giuliani, Founder and Director of Briter Bridges, and John Kimani, Developer Ecosystem Programme Manager at Google Kenya, these startups will demonstrate their early-stage products and solutions. The stakes are high, with a coveted £500 prize awaiting the winning team.
The upcoming year will mark the highly anticipated return of the East Africa Com Awards, a prestigious event designed to recognise and celebrate the remarkable achievements of tech pioneers in the region. Taking place on April 25, the awards ceremony will bestow accolades in seven distinct categories, including the Inspiring Leader of the Year Award, Female Innovator of the Year Award, Connectivity Champion of the Year Award, Changing Lives Award, Fintech Innovation of the Year Award, Most Innovative Product or Service Award, and Startup of the Year Award. The event promises to be an exclusive gathering, where outstanding individuals and groundbreaking innovations will be honoured during a distinguished drinks ceremony.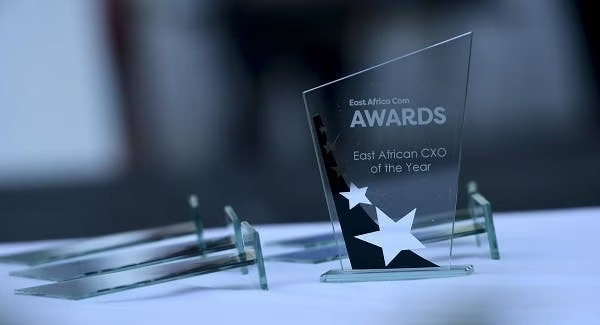 So, get ready to rub shoulders with the crème de la crème of East African tech at the highly anticipated 20th anniversary of East Africa Com! With attendees ranging from tech leaders and telco executives to start-up founders, investors, and esteemed government officials, this event is set to draw over 700 influential participants. Don't miss this unique opportunity to network, learn, and collaborate with the who's who of the East African tech ecosystem, all under one dynamic roof. Secure your spot now by clicking the link to purchase your ticket and be a part of this electrifying event!