Esports for Development Announces a Development Programme to Support Innovative and Creative Projects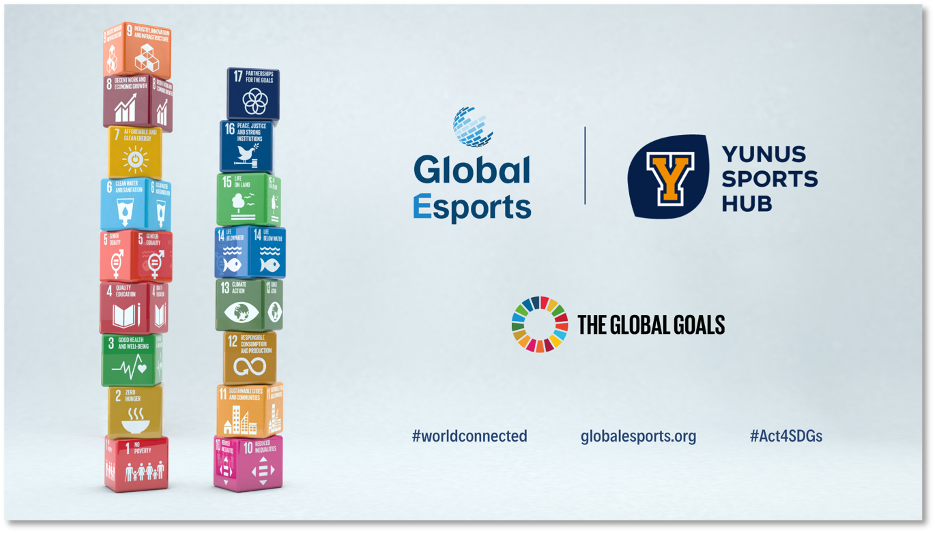 The Esports for Development (E4D) initiative, a partnership between the Global Esports Federation and Yunus Sports Hub, has announced a development programme to support innovative and creative projects that demonstrate the power of gaming for social impact, with a key focus on the UN Sustainable Development Goals, specifically SDG#5 on Gender Equality.
This unique opportunity is initiated as a part of E4D's commitment to a safe, healthy, and inclusive esports ecosystem with visible initiatives that serve the #worldconnected community.
"Esports can be a powerful force for good. We are committed to creating a safe, healthy, and inclusive esports ecosystem, supporting innovative projects that contribute to the UN SDGs, leveraging the power of gaming and esports for positive social impact," Thanos Karagrounas, GEF Executive Director, Strategy & Impact, shared.
"We believe that esports can be and is a powerful tool to promote gender equality and want to identify, nurture, and scale projects that are already making this happen. Combining funding with the principles of social business, we believe we can help accelerate the contribution of the global esports community and industry to major social issues and the UN SDGs," expressed Yoan Noguier, Co-founder & Managing Director, Yunus Sports Hub.
E4D invites individuals and organisations that share its vision of creating a more equitable and inclusive world to submit project proposals for consideration at www.esportsfordevelopment.org/submit by June 16, 2023.
Please visit www.esportsfordevelopment.org for details on submission criteria and the shortlisting process.