EStars Partners with Chrisland Schools to Transform Learning through Esports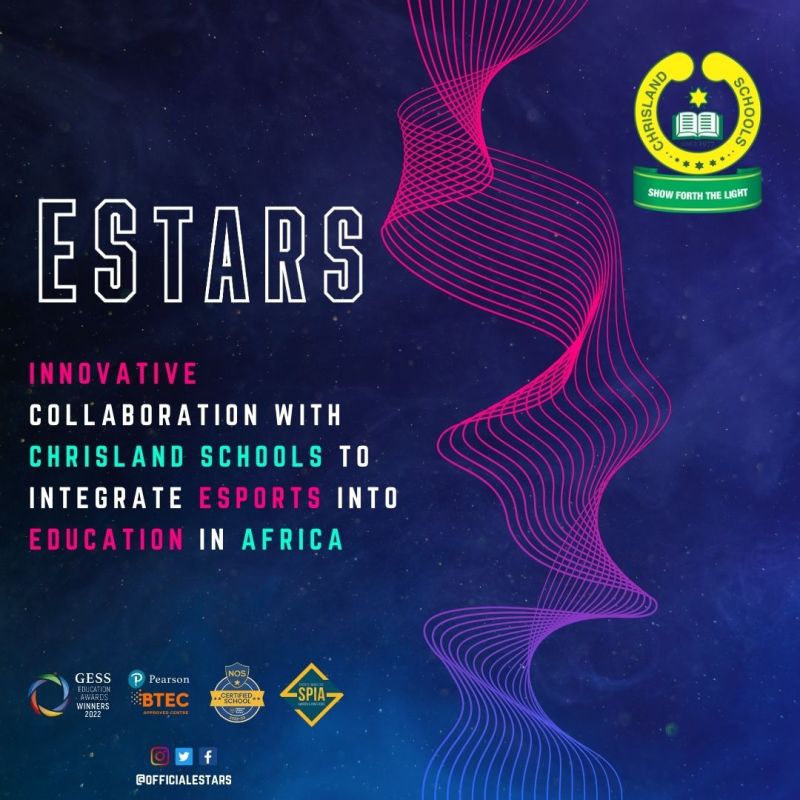 In a game-changing move for the Nigerian and African education landscapes, EStars, the renowned educational esports firm with its headquarters in Abu Dhabi, has partnered with Chrisland Schools, a prestigious Nigerian private school. This agreement, which was officially announced in August, ushers in a new age in education by harnessing the power of esports as a catalyst for learning and skill development.
Margaret Byrne, the Founder and Chief Executive Officer of EStars, expressed her enthusiasm about the collaboration, stating, "We are absolutely thrilled to be partnering with Chrisland Schools to activate the transformative potential of esports in education for students in Nigeria and Africa. We strongly believe that this collaboration will yield mutually beneficial and enduring results. The overwhelming response to the pilot scheme at Chrisland Schools reaffirmed our belief in the transformative potential of esports in the classroom."
This visionary partnership aims to introduce global best practices in education by integrating esports into the curriculum. It represents a paradigm shift in how students engage with learning materials and acquire critical skills. Managing Director/CEO of Chrisland Schools, Mrs. Ibironke Adeyemi, conveyed her excitement, saying:
"We are excited to be the first school group in Africa to embark on this path of educational innovation alongside EStars. Our commitment to fostering a dynamic learning environment that resonates with our students' interests and aspirations informed this partnership. We believe that the fusion of esports and education has the potential to unlock new realms of engagement and learning for our students."
Joel Popoola, Chair of the Institute of Directors Africa Group and the driving force behind EStars' expansion across Africa, offered his perspective: "As a dad, I have often found myself telling my children to stop playing computer games and to focus on their homework. The truth, however, is that some of our children's favourite games, including FIFA and Fortnite, are embedded with genuine educational value in areas such as mathematics, the sciences, and information technology. By centering learning around gaming activities, EStars have stimulated a unique interest in children to engage with technology in their learning."
Popoola went on to emphasise that the partnership between EStars and Chrisland Schools not only promises to empower students with the requisite skills to thrive in a rapidly evolving digital landscape but also aligns with President Bola Tinubu's commitment to creating meaningful opportunities for youth, including one million new jobs in the digital economy.
EStars, the leading esports education provider, is dedicated to harnessing the power of esports to unlock a distinctive learning experience for students. They encourage the development of core skills such as teamwork, creativity, strategic thinking, and problem-solving through esports. EStars offers a comprehensive range of esports services to educational institutions, including after-school clubs, designing and building esports classrooms, and delivering formal qualifications in esports. Notably, they are the sole industry experts delivering the Pearson-accredited International BTEC in Esports in the MENA region.
The collaboration between EStars and Chrisland Schools holds the promise of revolutionising education in Nigeria and Africa, fostering a generation of digitally-savvy, skilled, and engaged learners who are well-equipped to excel in the modern world. As esports takes its place in the classroom, students stand to benefit from a transformative educational experience that combines their passion for gaming with essential life skills, propelling them towards a brighter future.