Eyram Tawia to speak at GEFA 2023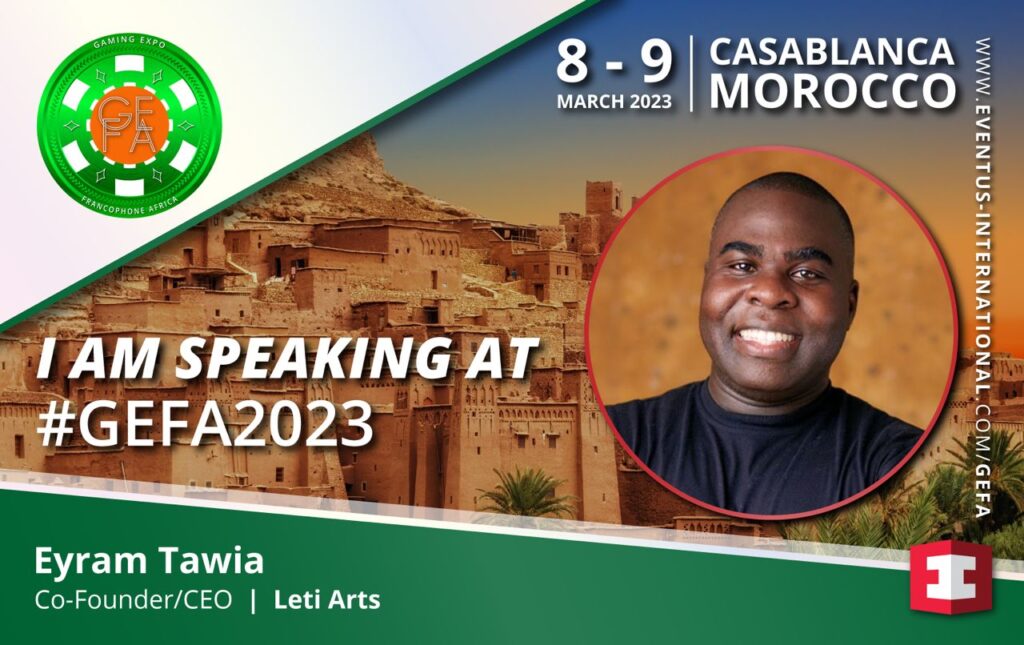 Leti Arts co-founder and CEO, Eyram Tawia, is set to speak at the 2023 edition of the Gaming Expo Francophone Africa (GEFA), which is set to kick off in Casablanca, Morocco from March 8–9.
The 2023 Gaming Expo Francophone Africa (GEFA) is set to bring together industry experts from Africa and Europe as they take a close look at the specific strategies for growth and market development for Francophone Africa's gaming sector.
Eyram, who was honoured by the Ghana Forty Under 40 Awards for his achievements in the country's "Telecom and Mobile/Software Development" industries, will be joined by fellow experts like Nigerian Ife Akintaju, who serves as the COO and co-founder of African-based mobile gaming content and tournament management platform Mobiele, the President of the Esports Association, Ghana (EAG), Kwesi Hayford, and Sayo Owolabi, who is both the Secretary-General of the Africa Esports Development Federation (AEDF) and the co-founder/CEO of Mobiele, among many others.
Below are some of the topics set to be discussed at the event;
Market updates from around the world on trends, new products and developments as well as  regulatory matters
Get up to speed on developments, strategies, and opportunities in the gambling industry in Francophone Africa
What is necessary for the Francophone gaming market to excel
Web 3.0 for gaming – opportunities on the horizon of the digital age
Harnessing localised market strategies that go beyond a limited market
Tips and tricks of SEOs for business growth 
Affiliate marketing guides to break into the Francophone gaming sector