Fiifi Nokoe joins the Ghana Esports Federation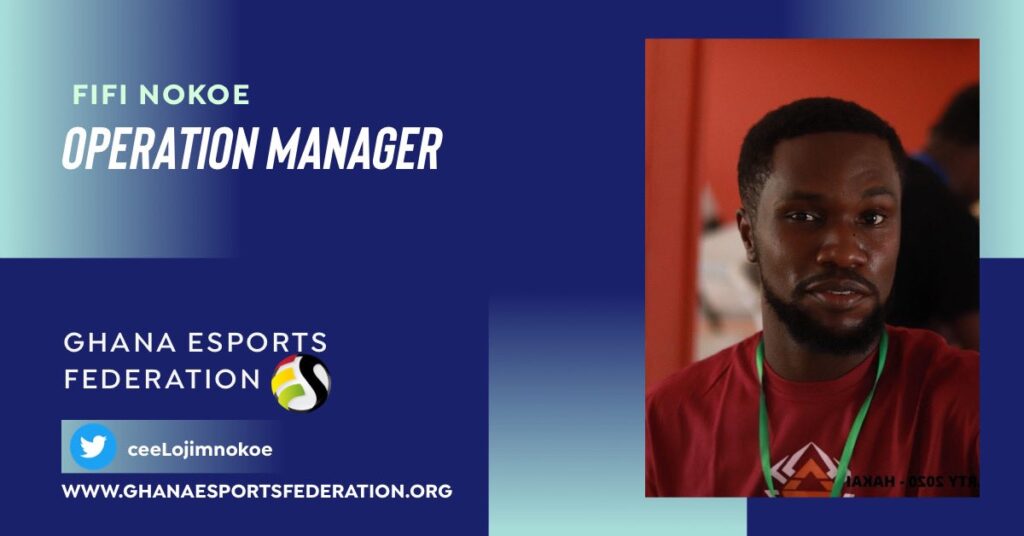 The Ghana Esports Federation (GeSF) has announced the appointment of Arena 233 Esports Centre Manager, Fiifi Nokoe, as the federation's Operation Manager.
The federation made the announcement on its social media platforms, revealing that its newly appointed Operation Manager will be overseeing "operational activities at every level of the Ghana Esports Federation and also ensure everyone completes their tasks on schedule."
The appointment of Fiifi Nokoe adds to an ever-growing list of high-profile appointments by the GeSF, with individuals such as Delali Phrank Awutey, Annabel Ashalley-Anthony, and Henry Boye, among others, joining in the federation's mission to develop esports in the Western African nation.
Fiifi who is popularly known as Ceelo brings a wealth of esports knowledge to the federation, not only from his time managing the state-of-the-art Ghanaian esports lounge Arena 233 Esports Centre but also from his time as the Founder and CEO of AnTrix Gaming and The Code Merchant.
This wealth of experience seems to have impressed the Ghana Esports Federation (GeSF) President, Igor Boumekpo, who took to social media to congratulate the federation's new Operation Manager. "It's incredible to see you prospering by sheer talent and genuine effort! Congratulations Fiifi Nokoe."
August seems to be the month of recruitment for the GeSF, as the federation has appointed 12 individuals into key roles before the end of the month as they look to get to work on their mission to develop esports in the country.
by Bertram Jude Buckman