Steven Sekyere has joined the GeSF team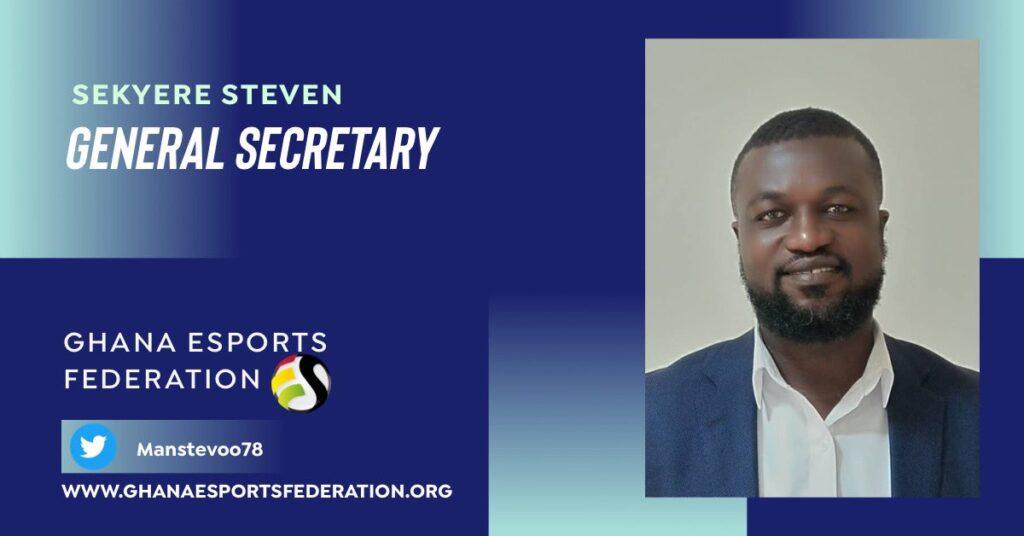 Steven Owusu Sekyere is the latest addition to the Ghana Esports Federation team (GeSF), following his appointment as the federation's General Secretary.
The appointment was revealed on the GeSF's official Twitter handle, congratulating Steven on his appointment "Congratulations, Steven Owusu Sekyere, on your appointment as General Secretary of the Ghana Esports Federation! The chief administrative officer."
The GeSF has been growing its staff recently, with the federation adding to its ranks individuals like Delali Phrank Awutey (Communication Director), Oscar Mawuli Nuwati (Deputy Communication Director), Henry Boye (Strategic Partnership), Sergio-Francis Essien (Technical Director), Ebenezer Nii Tackie Laryea (Vice President), Samuel Amankwaa-Frempong (Deputy Vice President), Rev. Nicky Kwame Oduro (Treasurer), Kenneth Ato Bilson Ogoe (Deputy Treasurer), Samuel Osei (Players Commissioner), Ziem Paul Nminbaguro (International Relations), Annabel Ashalley-Anthony (Vice International Relations) and Yuba Rahamani (Standardization Director) as it continues its mission to develop esports in Ghana.
August has seen the Ghana Esports Federation (GeSF) make as many as 12 appointments with high-profile names joining the federation's mission to get the emerging sport the recognition it deserves, and the experienced gamer popularly called Stevo has joined the fray.
by Bertram Jude Buckman