FITGMR & Esports Association, Ghana Announce Collaboration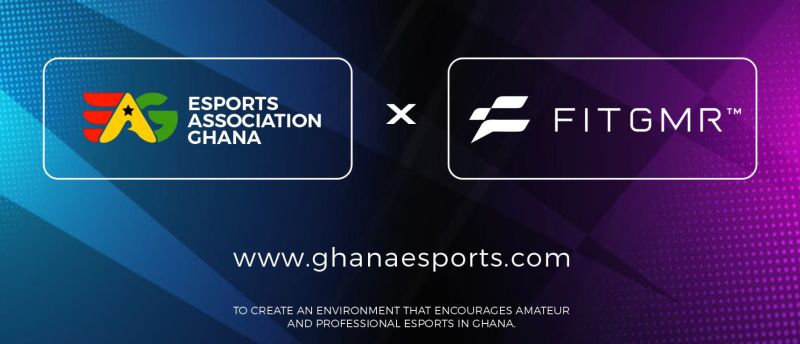 FITGMR, a US-based performance and esports player development organisation, has declared its partnership with the Esports Association, Ghana (EAG). The joint initiative seeks to establish a united, sustainable, and thriving esports ecosystem, underpinning it with the core principles of healthy gaming.
Speaking about this collaboration, Kwesi Hayford, President of the EAG, expressed his enthusiasm: "The world of esports is rapidly shattering boundaries and emerging as a cornerstone in youth development. With a focus on physical fitness and peak performance, it has become the arena of choice for professional gamers. Partnering with a leading esports performance agency such as FITGMR is the perfect match to ensure the comprehensive well-being of our players, gamers, coaches, and referees. This collaboration extends beyond player care and includes a commitment to training and knowledge sharing to advance the esports landscape in Ghana and, more broadly, across Africa."
The timing of this announcement couldn't be more perfect, as it precedes the much-anticipated FITGMR-supported Counter-Strike 2 (CS2) Africa Development League. Scheduled to kick off online from October 20 to 22, this competition will witness five African nations, namely Algeria, Ghana, Kenya, Morocco, and Nigeria, battling it out for a share of the $1,000 prize pool.
Born out of Cloud9, FITGMR stands as one of the world's most successful esports organisations. The organisation is a performance and esports player development company. FITGMR developed the first app specifically designed to meet the mental and physical demands of gamers and esports athletes. This innovative app offers a science-based curriculum that's been tailored for secondary and post-secondary educators and coaches to support healthy gaming education and practice. Their commitment to enhancing the overall health and performance of gamers is evident in this groundbreaking initiative with the Esports Association, Ghana.
This collaboration between FITGMR and EAG promises to provide invaluable support for Ghana's esports community, nurturing talent and ensuring that gamers have access to the resources they need to excel. It will also serve as a model for other African nations looking to develop their esports ecosystem and make it more sustainable.
This partnership marks a significant milestone in the global esports community, showcasing the commitment of FITGMR and EAG towards creating a thriving esports ecosystem that prioritises player well-being and the development of esports across Africa.