GFA eTrophy Championship Group Stage drawn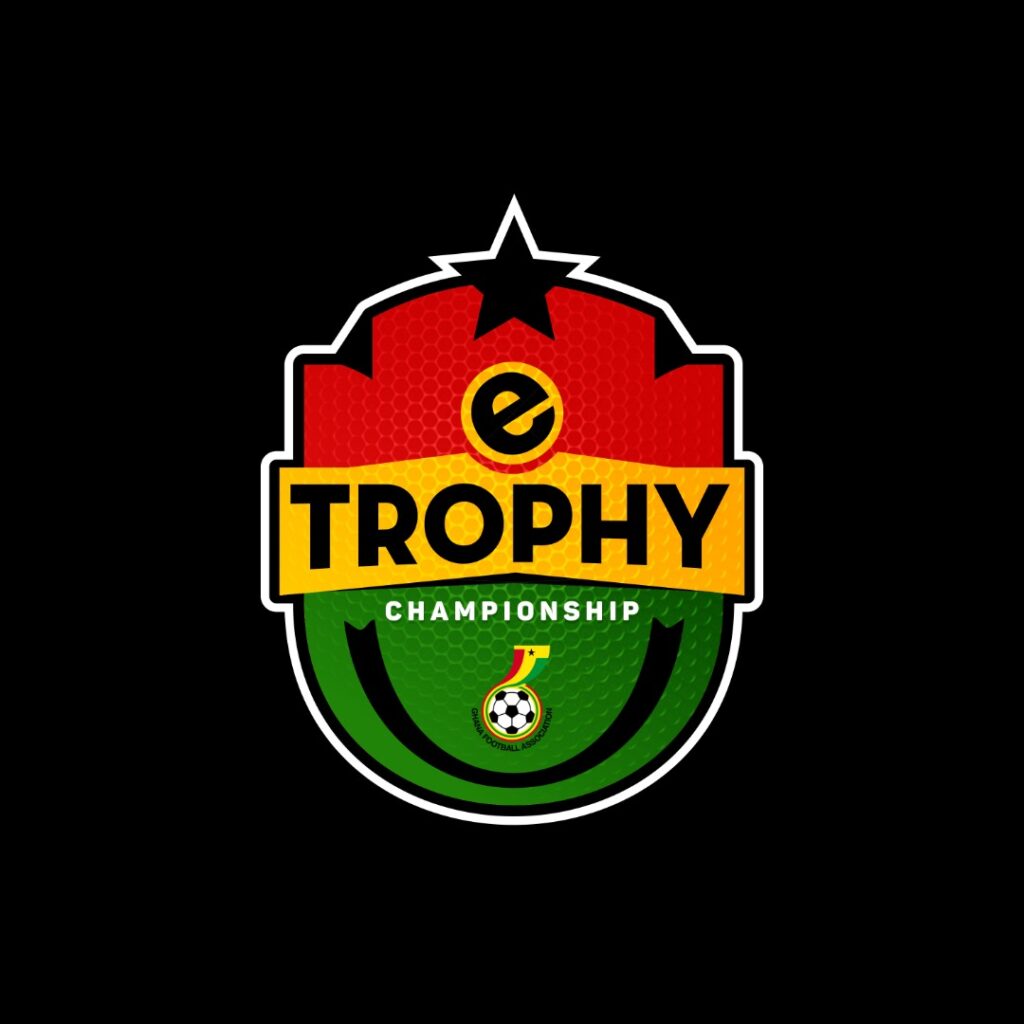 The GFA eTrophy Championship Group Stages have been drawn ahead of the competition which is set to kick off on Saturday, May 14 at the Alisa Hotel in North Ridge, Accra.
The Group Stages sees the 32 gamers who made it through the pre-qualifying stage – which was held at selected game centres across the nation – placed into eight groups of four as they battle for a spot in the country's first-ever FIFAe Nations Cup national team.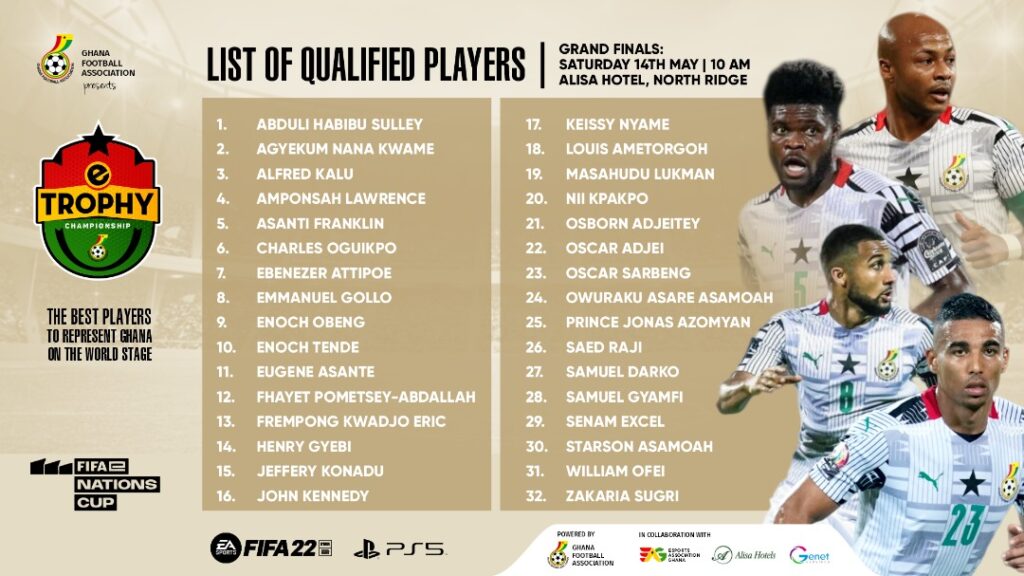 Group D is an interesting group to watch out for as it is set to see Gamr X FIFA22 qualifier Ngohlow take on PlayProvince's Mbappe as well as Mountain Hi and Louis. In Group B, the ever-impressive Prince Jonas faces off against Lamar, Rebel and Mulish.
Wondhakid has been drawn into Group E to battle for a place in the knockout round against Katongo, PrettyBoy Dells – who made the waves during the pre-qualifiers by defeating an opponent 18-3 – and Lozano.
You can find the rest of the draw for the GFA eTrophy Championship below;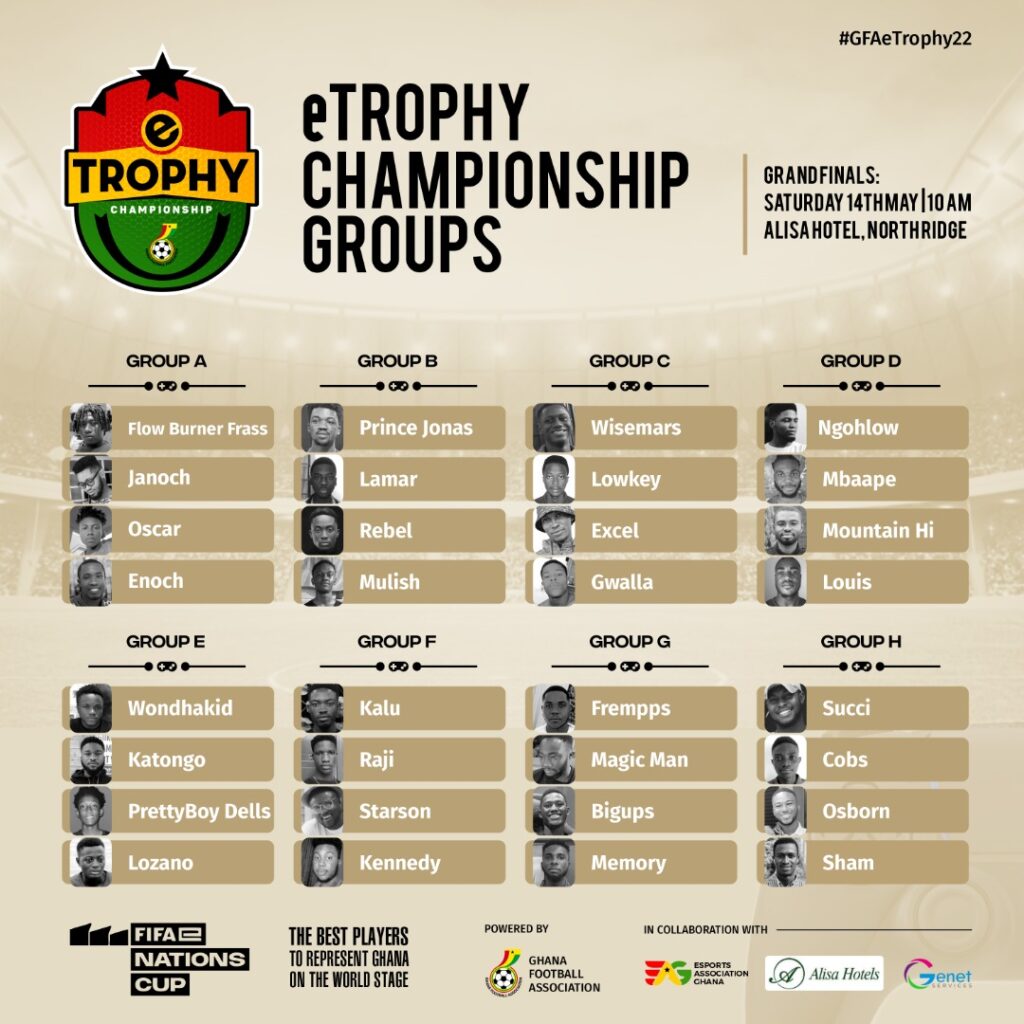 The maiden edition of the GFA eTrophy Championship is set to give six FIFA22 gamers the opportunity to represent the nation at the 2022 FIFAe Nations Cup to be held in Copenhagen, Denmark from July 27 to 30.
Following the eTrophy Championship, Ghana's national team will move on to the online 2022 FIFAe Nations Cup Middle East and Africa (MENA) Qualifiers to battle for a slot at the main event in Copenhagen.
Ghana has been drawn into Group B of the MENA Qualifiers which sees them face off against South Africa, Palestine, Oman and Lebanon.