Kenya Professional Esports Federation Holds Maiden Kenya Qualifiers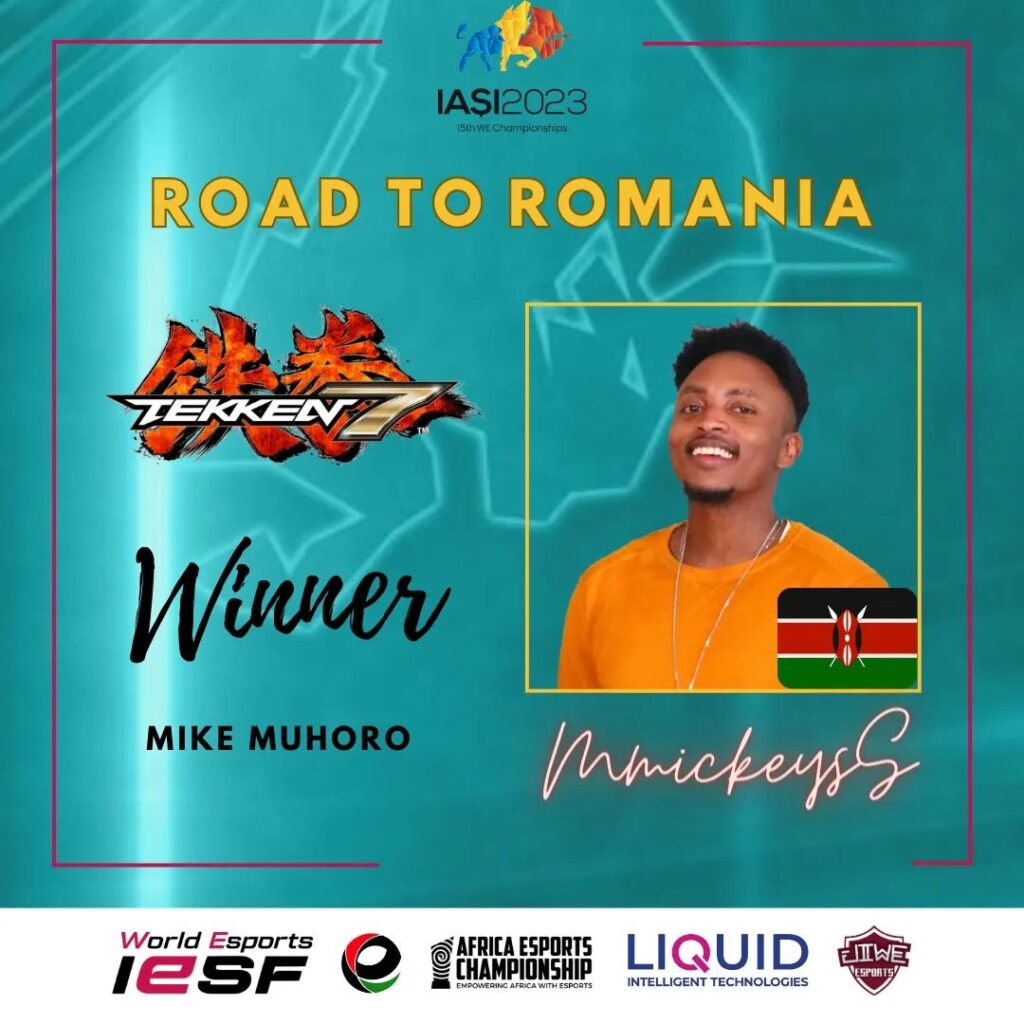 Esports, a rapidly growing phenomenon worldwide, has firmly established its presence in Africa. The Kenya Professional Esports Federation, with its unwavering commitment to excellence, has recently hosted the Maiden Kenya Qualifiers for the prestigious International Esports Federation (IESF) 15th World Esports Championship to be held in Iași, Romania, from August 24 to September 4.
The qualifiers, specifically in the Tekken 7 category, attracted a vibrant community of gamers who gathered to compete, support one another, and contribute to the growth of esports in the region. Under the guidance of James Karanu, Quincy Waweru, Stacey Bonareri, and Nick Kibe, the tournament exhibited the immense skill and passion of Kenyan gamers.
The Maiden Kenya Qualifiers were not just a showcase of exceptional gaming talent but also a celebration of the vibrant atmosphere that gaming events bring. Magdaline Mumbi, the host extraordinaire, skillfully maintained high energy levels and infectious vibes throughout the day. Her contributions were invaluable in creating an engaging and memorable experience for all attendees.
After fierce competition among the talented participants, Mickey Muhoro emerged victorious as the Tekken 7 National Qualifiers Winner. His exceptional gaming prowess and dedication earned him the honour of representing Kenya in the International Circuit scheduled for August in Romania at the 15th World Esports Championship. Mickey Muhoro's achievement is a testament to the immense talent within the Kenyan esports community and highlights the country's potential to make a mark on the global esports stage.
The success of the Maiden Kenya Qualifiers would not have been possible without the generous support of sponsors and partners. Liquid Intelligent Technologies, Africa Esports Championship, Jiwe Esports, and the Tekken 7 Kenya Community played vital roles in ensuring the event's success. Their commitment to the growth of the esports community and their dedication to fostering representation on a global scale deserve immense appreciation. The collaboration between these organisations demonstrates the collective effort required to propel the Kenyan esports scene to new heights.
The event was graced by some remarkable guests, who added their star power and enthusiasm to the occasion. Anto Neosoul, David Kau, Red Bull dance master Robaroba, and their crew brought an electrifying atmosphere to the tournament. Their presence further underscored the growing popularity and recognition of esports, attracting a diverse range of talents and interests to the event.
The Kenya Professional Esports Federation, through its successful hosting of the Maiden Kenya Qualifiers, has firmly established Kenya's presence on the international esports scene. The event showcased the remarkable skills of the nation's talented gamers. Mickey Muhoro's triumph in the Tekken 7 category secured his place as Kenya's representative in the 15th World Esports Championship. With the invaluable support of sponsors, partners, and the enthusiastic Kenyan gaming community, the country is poised to leave a lasting impact on the global esports stage.