NESA Brings Thrilling Esports Action to Grove Mall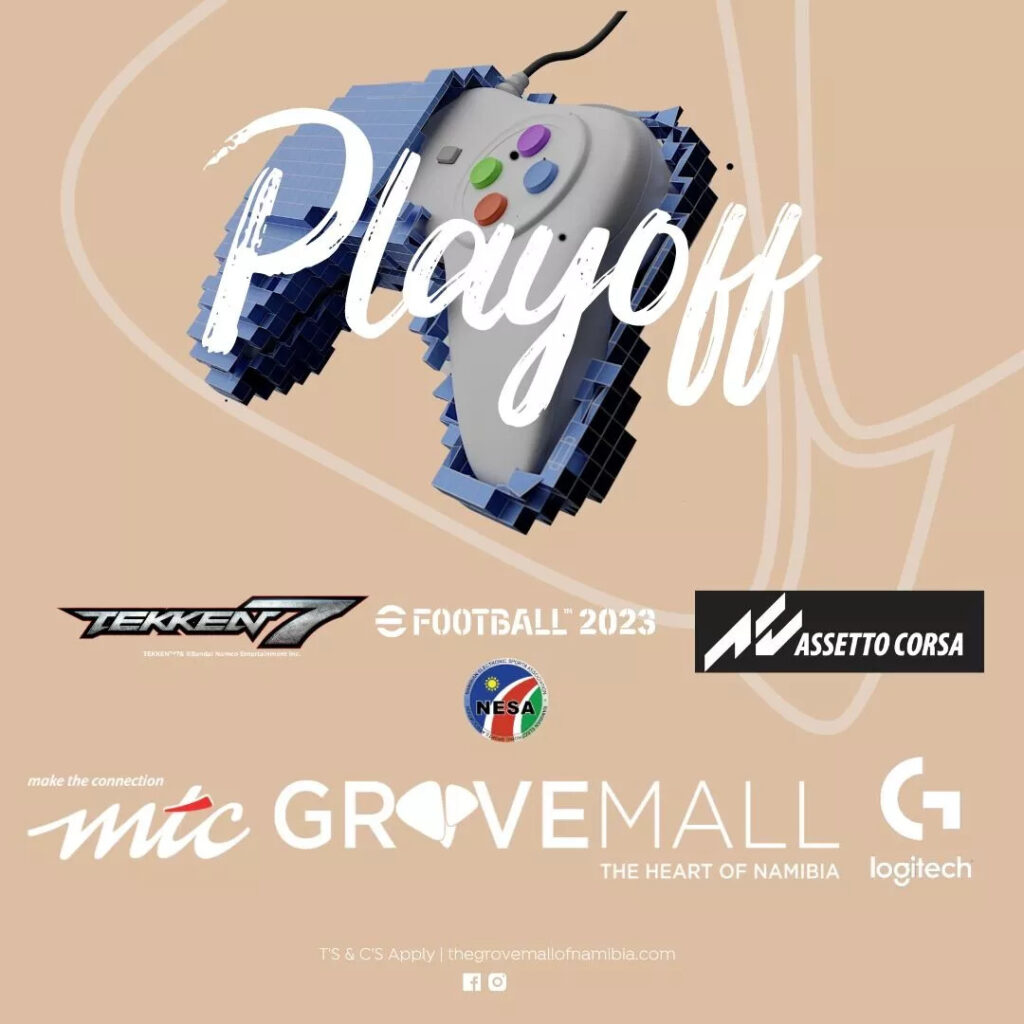 Calling all gaming enthusiasts! Get ready to immerse yourself in an adrenaline-pumping extravaganza as the Namibian Electronic Sports Association (NESA) announces its highly anticipated arrival at Grove Mall in Windhoek. From June 2–4, NESA invites gamers of all levels to challenge the Namibian champions and compete against the best in the country. Brace yourselves for an epic opportunity to test your gaming skills, win incredible prizes, and be part of the ever-growing esports community in Namibia.
With gaming gaining immense popularity worldwide, Namibia is embracing the esports phenomenon with open arms. NESA, at the forefront of promoting competitive gaming in the country, has consistently provided platforms for aspiring gamers to showcase their talents. Now, they are set to elevate the esports experience to new heights by bringing the thrill and excitement directly to Grove Mall.
The highlight of this electrifying event is the Tekken 7 tournament, scheduled for Saturday, June 3. Enthusiasts and professionals alike are encouraged to participate and put their skills to the ultimate test. The registration deadline for the tournament is Friday at 20:00, so aspiring competitors should mark their calendars and secure their spots promptly. The top three contenders to defeat the champion will not only earn bragging rights but also become eligible for a range of thrilling prizes.
In addition to the Tekken 7 tournament, gamers will have the chance to showcase their prowess in other popular titles throughout the weekend. Assetto Corsa, known for its realistic racing experience, will challenge participants to beat the champ's time frame. The top three players who achieve this feat will be rewarded with exclusive prizes.
Football fans and virtual athletes won't be left out either, as the highly acclaimed eFootball 2023 will also be a part of the action-packed lineup. The first three players to defeat the champ in eFootball 2023 will walk away with fantastic prizes, proving their mettle in the virtual soccer arena.
NESA has left no stone unturned in ensuring that this event is an unforgettable experience for all attendees. From high-intensity competitions to engaging social interactions, gamers can expect an atmosphere charged with enthusiasm and camaraderie. The association encourages players to come prepared, as they may have the once-in-a-lifetime opportunity to challenge the best gamers in Namibia.
For those interested in participating or seeking further information, NESA has provided contact details for any inquiries. You can reach out to them via email at [email protected] or contact Andries, the event coordinator, at +264 81 150 2626.
Don't miss out on this incredible chance to be part of the gaming revolution sweeping across Namibia. Whether you are a casual gamer or a seasoned professional, NESA's arrival at Grove Mall in Windhoek promises an unforgettable experience filled with thrilling competitions, coveted prizes, and a chance to connect with fellow gaming enthusiasts. Clear your schedules from the 2nd to the 4th of June 2023 and get ready to embark on a gaming adventure like no other!