Oyawin & Abios Join Forces to Elevate Esports Betting in Nigeria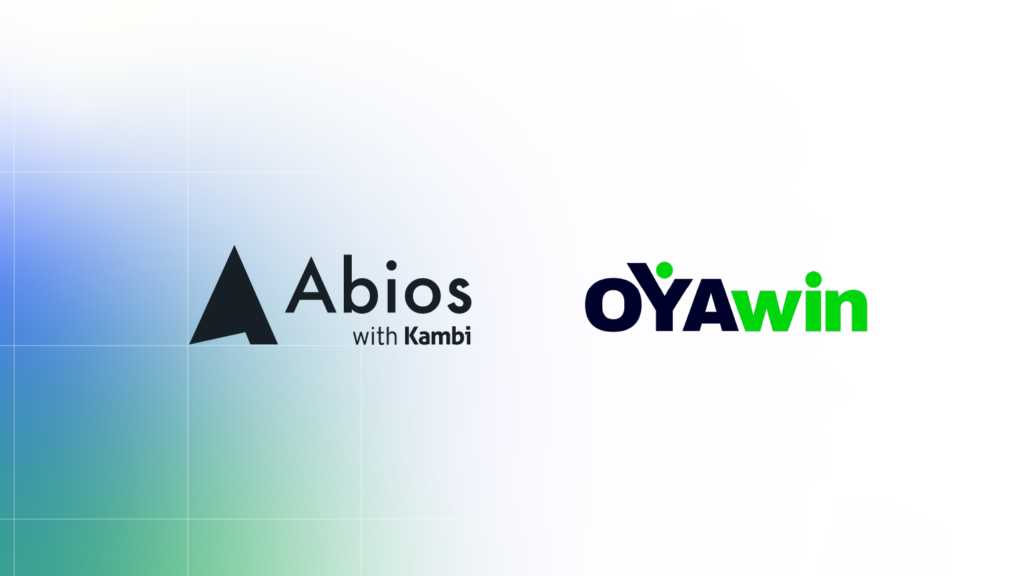 In a strategic move to strengthen its presence in the burgeoning esports betting market, Abios, a leading esports solutions provider, has inked a pivotal partnership with Oyawin, a prominent Nigerian sports betting brand. This exciting collaboration promises to deliver a thrilling esports betting experience to Nigerians.
Oyawin, the innovative mobile-first sportsbook, was created by 1337Pro, an esports betting and media company known for its forward-thinking approach to the industry. With Abios' extensive expertise, Oyawin is set to offer esports betting enthusiasts a whole new level of excitement and engagement.
The cornerstone of this partnership lies in Abios' provision of odds and statistics for esports matches and tournaments. Abios is renowned for its top-tier data and statistics solutions, which will now be tailor-made to cater to tier-one esports titles like CS:GO, League of Legends, and VALORANT. This means Oyawin users will have access to in-depth player props, cutting-edge data visualisations, and seamless embedded streams for these popular esports events.
But the collaboration doesn't end there. Abios' eSoccer solution, developed in partnership with BETER, ensures that football-focused betting content is available around the clock, offering Oyawin users an exciting array of options to engage with.
Abios is on a mission to support the growth of esports betting globally, and the partnership with Oyawin is just the latest milestone. In 2023 alone, the company has solidified deals with prominent entities in the industry. Partnerships with Czechian sportsbook Tipsport, UK esports bookmaker Dragoni, and esports odds comparison site Buffed.bet have all contributed to Abios' rapidly growing network.
Earlier this year, Abios achieved another significant milestone by securing a Swedish permit for its esports solutions, further strengthening its position as a trusted provider in the esports betting sector.
Oskar Bonnevier Fröberg, CEO and Founder of Abios, expressed his enthusiasm for the collaboration, stating, "To support the growth of esports in Nigeria, we're delighted to supply Oyawin with our esports odds, statistics, and data visualisations. It allows Nigerian bettors to discover and get access to engaging content for the largest tournaments in esports."
Abios' parent company, the Kambi Group, is one of the leading B2B providers of sports betting services globally. Abios' acquisition in August 2021 for a deal worth up to £22 million has further fueled the company's expansion and technological prowess.
As esports continues its meteoric rise in popularity, partnerships like the one between Abios and Oyawin are poised to redefine the betting experience for enthusiasts in Nigeria and beyond. The esports betting landscape is evolving, and this partnership is at the forefront of this exciting transformation.