Quest Esports Clinches Victory at the 2023 PUBG Mobile Pro League—Middle East & Africa Championship Fall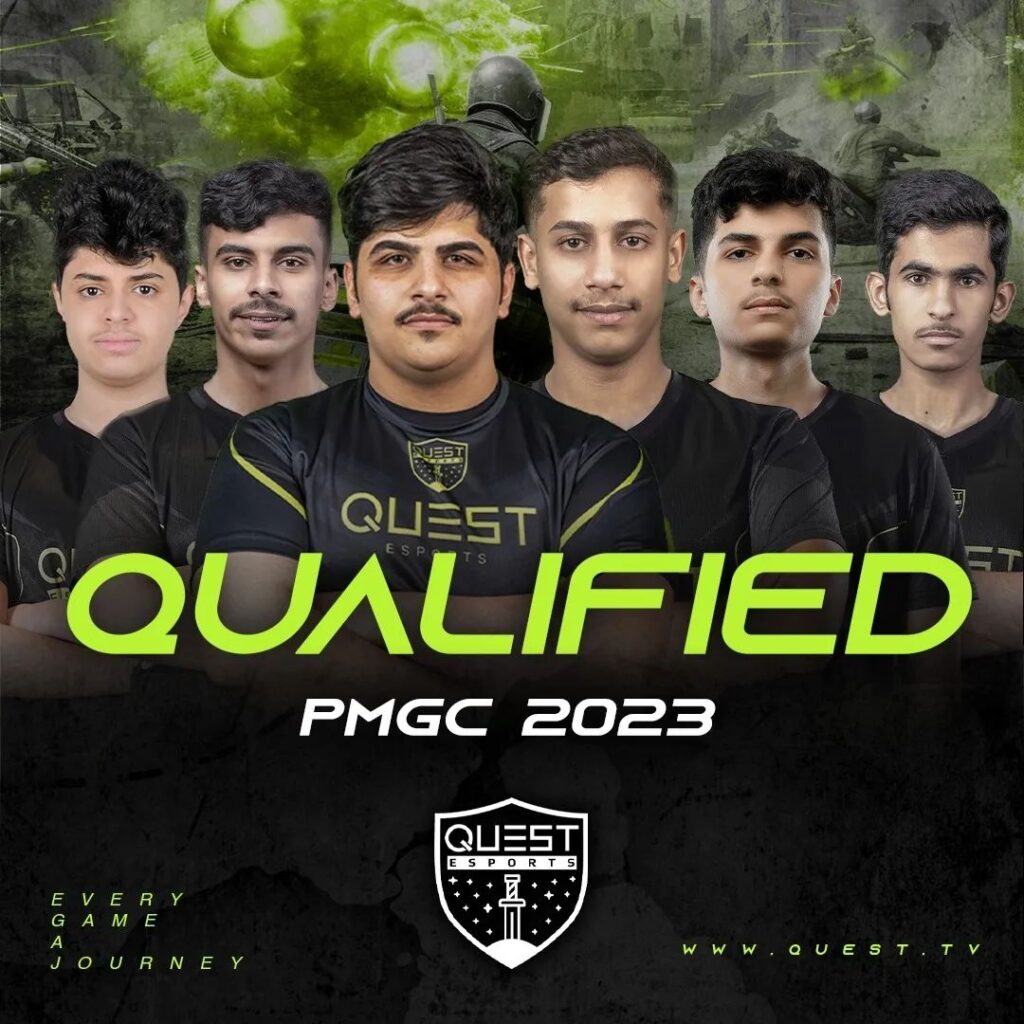 Quest Esports emerged as the champions of the 2023 PUBG Mobile Pro League—Middle East & Africa (MEA) Championship Fall. The online tournament, which took place from October 11 to 14, witnessed 16 of the MEA region's top teams battling fiercely for a share of the $150,000 prize pool and the highly coveted four slots in the upcoming 2023 PUBG Mobile Global Championship in İstanbul, Turkey, scheduled from November 2 to December 10.
Quest Esports' journey to glory was nothing short of remarkable, as they outmanoeuvred their competitors with a total of 212 points. This victory not only marked the organisation's first major title but also secured them a place in the global spotlight, alongside a substantial first-place prize of $25,000.
The Quest Esports roster, consisting of talented Saudi Arabian gamers Bander "Easy" Alqahtani, Salem "D7h" Alanazi, Mayzad "KANTE" Almutairi, "Fhidan," and "MON," along with the star player Ahmed "ALHAJE" Hasnawi from Iraq, showcased exceptional skills and coordination throughout the tournament.
Brute Force clinched the second position with a total of 196 points, proving their mettle in a fiercely contested event. Nasr and RUKH Esports secured third and fourth positions, respectively, making it to the top four teams in the overall standings.
Nigma Galaxy and Falcon White, based on their regional rankings, had already earned their spots in the Global Championship 2023 and therefore competed solely for the prize money at the MEA Championship Fall.
With their victory, Quest Esports, along with the other three top teams—Brute Force, Nasr, and RUKH Esports—from the MEA Championship Fall, will now represent the region in the 2023 PUBG Mobile Global Championship, where they will face off against some of the world's best teams. The global championship boasts an impressive $3,000,000 prize pool, and the competition is expected to be intense.
Quest Esports' triumph at the MEA Championship Fall underscores the rapidly growing esports scene in the Middle East and Africa. The team's dedication, skill, and teamwork have not only earned them a significant cash prize but also a chance to compete on the international stage. Their journey to İstanbul will be closely followed by fans, as they aim to make their mark in the global PUBG Mobile scene.