Team Falcon GH has unveiled their team kits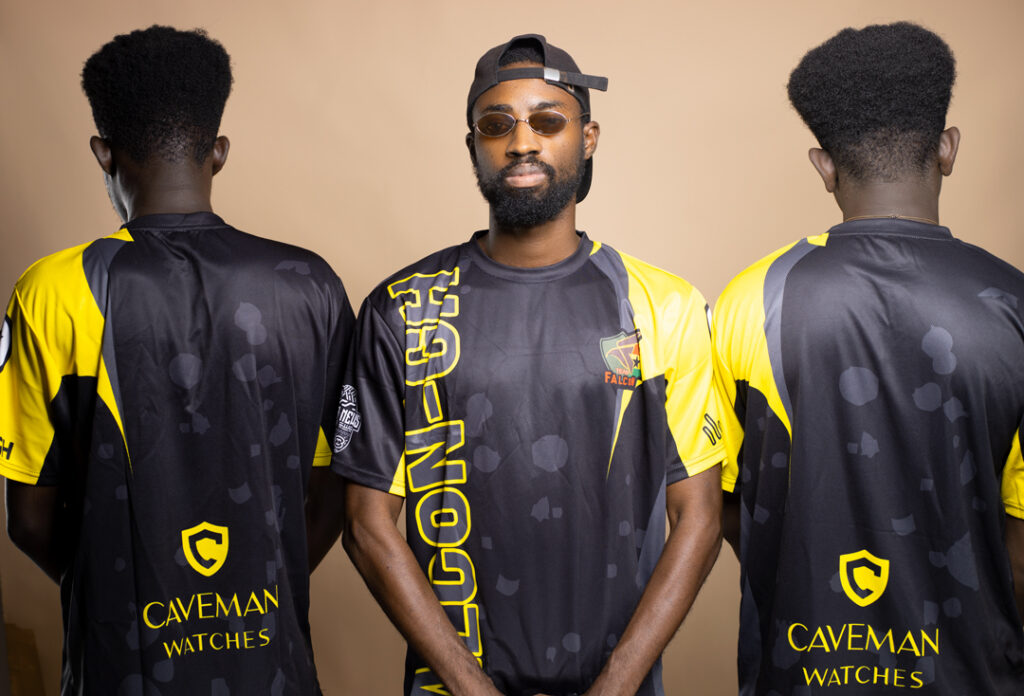 Ghanaian esports organisation, Team Falcon GH, has officially unveiled their team kits to be worn by the organisation's gamers when competing at tournaments locally and internationally.
The kits come in two designs, both using the team's traditional black and gold colours. The first design sees a completely black kit with a yellow-coloured left sleeve, the team's name plastered on the left side of the kit and the Team Falcon GH logo placed on the top left of the kit.
The team's sponsors, Caveman Watches, are placed prominently at the back of the kit, while the yellow left sleeve is adorned with both StatsGH and GiiKs Game City (GGC), with Esports Africa News (EAN) featured on the right sleeve of the kit.
The second kit is black with yellow on the collar and wrists of the sleeves, with white lines making a pattern on the kit and the team logo placed on the top left of the kit. The sponsors of the second kit, Esports Africa Tournament (EAT), are placed prominently in the middle of the kit, with EAN placed on the left side pocket of the kit.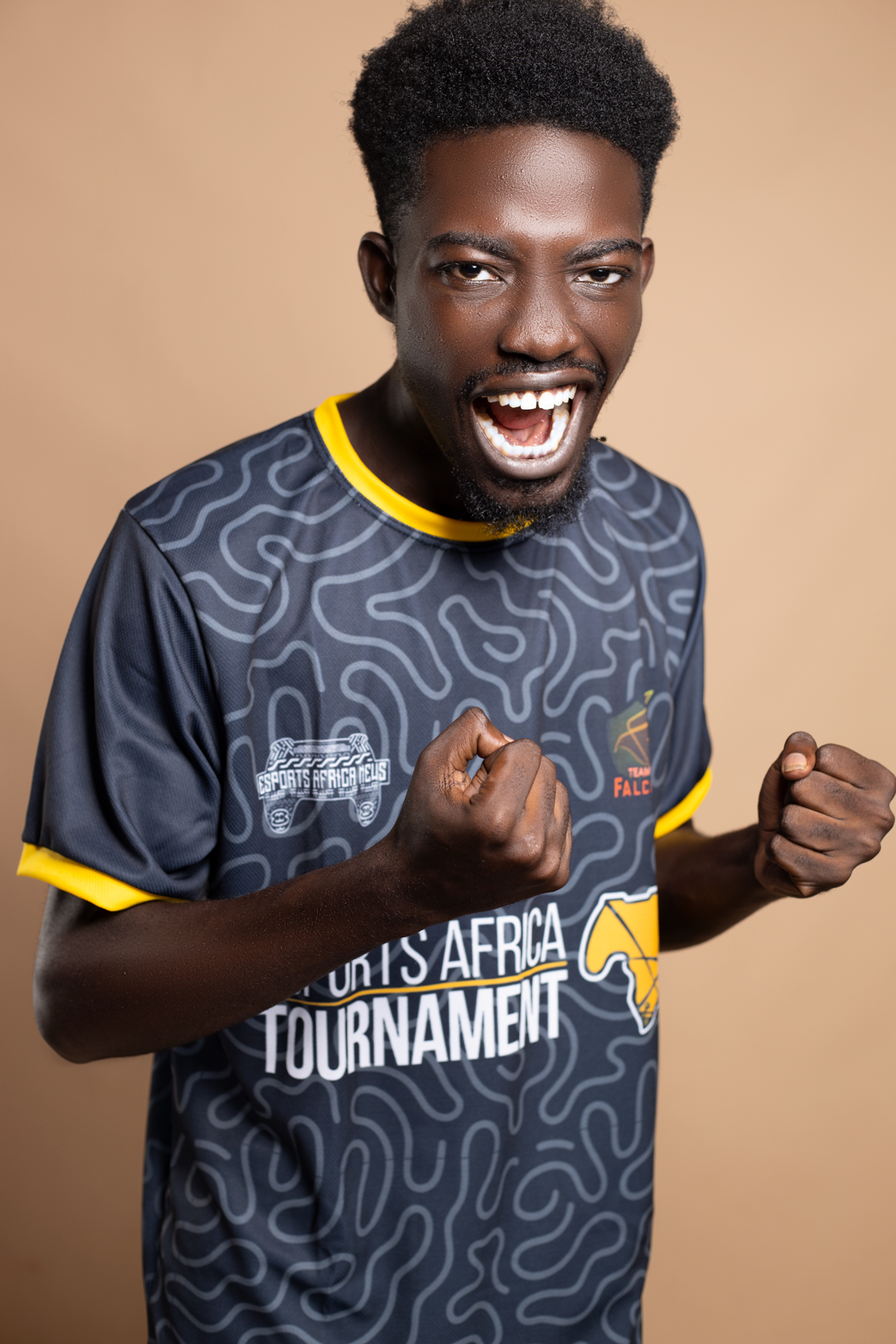 Team Falcon GH has impressed in 2022 with their gamers qualifying for the 2022 Commonwealth Esports Championship in both eFootball and Rocket League and claiming victory in the women's division of the 2022 LevelUp Land NBA 2K22 and incredible gamers such as Alfred "Wicked and Jovial" Kalu, Monica "GamerGirlNica" Mensah Sefakor, among others. The team recently qualified for the Grand Finals of the FIFA 22 Ultimate Pro Gaming (UPG) Tournament.