Volta Region eChampions League kicks off December 26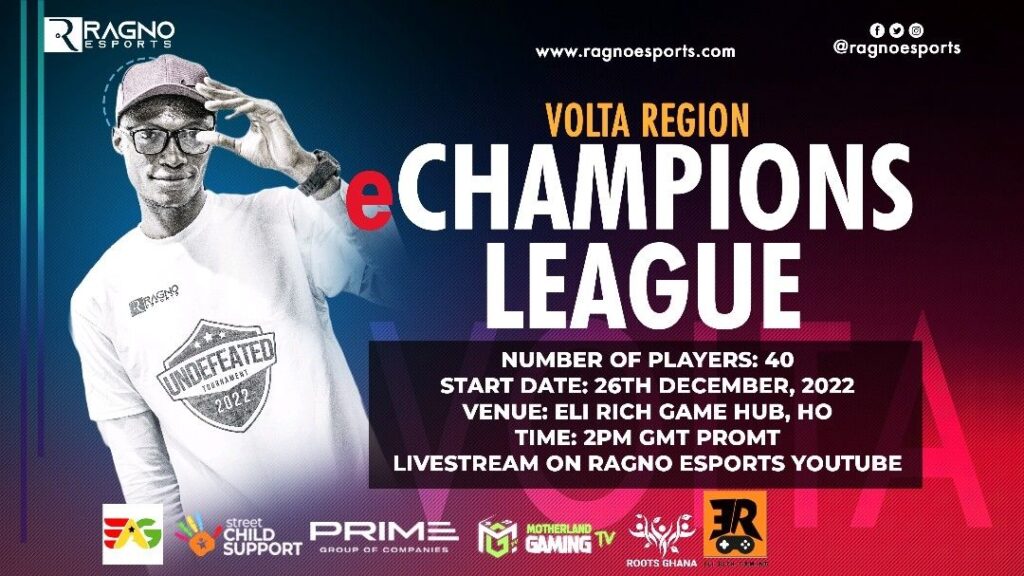 Thanks to the dedication of Ghana's numerous esports organisations and associations, such as the Esports Association, Ghana (EAG), GiiKs Game City (GGC), and Ghana eSports Federation (GeSF), among many others, esports have been steadily growing in the West African nation.
The Greater Accra region has experienced the greatest growth, but the achievements and dedication of organisations like Ragno Esports and the Eze Gaming Hub in Ghana's Volta Region—the latter of which travelled all the way to Accra to compete against some of the nation's top esports teams at the GGC Rep a Country E-soccer World Cup in November—cannot be understated.
And the Volta Region eChampions League, organised by Ragno Esports to be held on December 26 at the Eli Rich Game Hub in Ho, is also expected to spur further growth in the Volta Region esports scene, as the organisation in a statement revealed their plans to use the competition to unearth hidden talents in the region.
"At Ragno Esports, we seek to bring you epic esports entertaining content from all over the country. We are in a journey of unearthing all hidden esports athletes in the country with great content. Be part of us and support [us] through this rollercoaster journey."
The Esports Association, Ghana (EAG), Street Child Support, Prime Group of Companies, Motherland Gaming TV, Roots Ghana, and Eli Rich Gaming are all supporting the eChampions League, which will bring together 40 of the best gamers in the region to do battle for an undisclosed prize pool.
If you are unable to attend the event in person, you can still participate in what Ragno Group Executive Director Gabriel Twum Dufe expects to be "the biggest esports event in Volta Region" by watching the Volta Region eChampions League livestream on the Ragno Esports YouTube channel.