Ayoba Gaming Hackathon Begins Tomorrow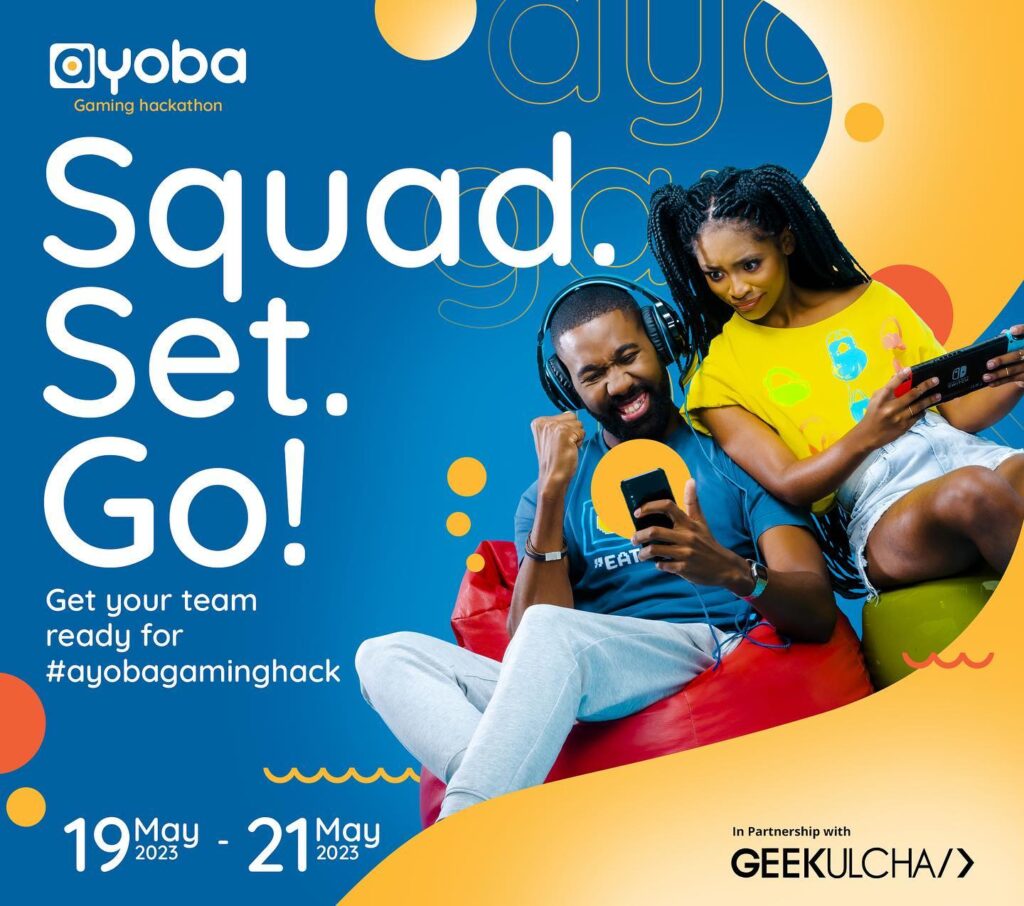 Mark your calendars for tomorrow, May 19, as the highly anticipated Ayoba Gaming Hackathon kicks off! This thrilling event is a golden opportunity for game developers, designers, software developers, and gaming entrepreneurs across the African continent. From May 19 to May 21, participants will engage in fierce competition, battling it out in two vibrant physical locations—Johannesburg and Cape Town. Additionally, there is an exciting virtual option available, allowing contenders to showcase their skills and creativity remotely.
Ayoba, with its impressive 20 million monthly active users, is on the lookout for the next wave of groundbreaking games to captivate its vast African audience. In this exciting opportunity, participants are invited to join the Ayoba Gaming Hackathon and embark on a thrilling "localised African adventure."
The challenge at hand is to develop innovative games that resonate with Ayoba's users, tapping into the rich African context, embracing accessibility, and embracing the digital culture that thrives across the continent. By crafting games that reflect the unique tastes, interests, and experiences of African users, participants have the chance to make a lasting impact on millions of players and shape the gaming landscape of Ayoba.
Teams of talented individuals will come together, pooling their skills and creativity to create exceptional gaming experiences. Throughout the hackathon, participants will receive invaluable guidance from industry experts who will serve as knowledgeable mentors, offering insights and strategies to enhance the development process.
At stake are the coveted top 3 winning game titles, which will earn their place in the prestigious Ayoba app. This renowned mobile application, known for its captivating user experience, offers a prime platform for game developers to gain widespread recognition. By leveraging the Ayoba app's extensive user base, the winning games will undoubtedly enjoy maximum exposure and potentially unlock countless opportunities for success.
The Ayoba Gaming Hackathon offers more than just recognition and exposure. The winning teams will be rewarded with their share of an impressive cash prize pool exceeding $11,000. But that's not all—the journey doesn't end there! The victorious participants will embark on a month-long mentoring process, allowing them to refine and enhance their game solutions aligned with the designated theme.
By securing a place among the winners, teams will unlock access to invaluable guidance from industry experts during the crucial development stages of their games. This mentorship programme presents a unique opportunity to receive personalised advice, insights, and support from seasoned professionals. With their expertise, participants can further polish their creations and ensure they reach their full potential.
The distribution of prizes throughout the development stages ensures that winning teams receive ongoing support and resources as they transform their game ideas into reality. This incremental approach provides the necessary financial backing and motivation to fuel the development process and push boundaries.
The Ayoba Gaming Hackathon not only provides an opportunity to showcase your game development prowess but also serves as a launchpad to reach an extensive user base. With Ayoba's staggering 20 million monthly active users, the winning games have the potential to garner significant attention and catapult their creators to new heights of success.
If you're ready to embark on this thrilling gaming adventure and unlock the potential of millions of Ayoba users across Africa, join the Ayoba Gaming Hackathon today. Don't miss out on the chance to collaborate, innovate, and make your mark in the vibrant gaming industry. You can still sign up, and let your creativity shine!