GGC Bragging Rights Set to Settle Scores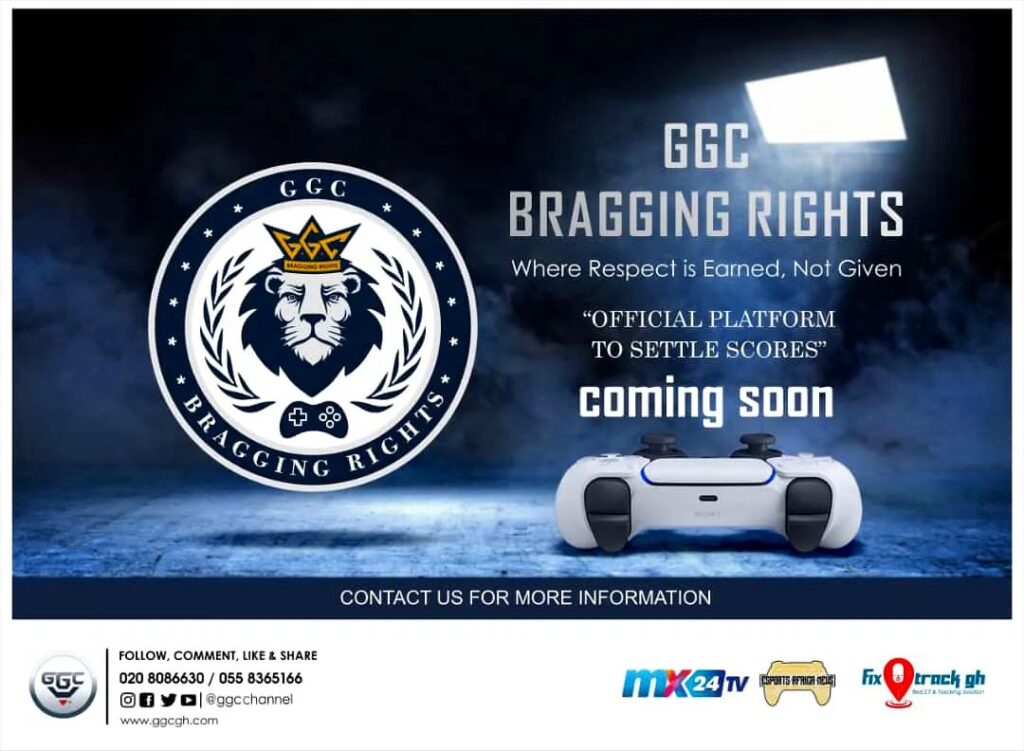 GiiKs Game City (GGC), a leading Ghanaian esports organisation, is launching an exciting "Bragging Rights" event that aims to resolve disputes among professional and casual gamers. With a focus on providing the ultimate platform for settling disagreements, GGC is committed to offering an unparalleled opportunity for gamers to put an end to their endless arguments.
GGC's Bragging Rights is the ultimate gaming event where participants can unleash their skills, strategies, and unwavering determination in the electrifying competitions of FIFA, Mortal Kombat, UFC, or eFootball. Are you a maestro on the virtual pitch, a lightning-fast combatant, or a mastermind in the octagon? This is your golden opportunity to showcase your gaming prowess and seize your well-deserved bragging rights and respect.
The Ghanaian esports organisation also revealed that their upcoming event would serve as a platform to uncover fresh talent in the nation's gaming community, stating, "Welcome to GGC Bragging Rights, the ultimate platform designed to put an end to endless arguments and ensure that you receive the respect you deserve as the best gamer among your friends, communities, schools, or even teams. Our mission is to discover new talent in the gaming scene and promote unity and cohesion among gamers."
"Do you have a score to settle or want to track down a competitor for a showdown fixture? No more talks; let's do the walk. Get your list ready for GGC Bragging Rights. Coming soon!" the statement further read.
So, are you looking to settle a score or find a worthy competitor for an epic showdown? It's time to stop talking and start walking. Prepare your list and stay tuned to Esports Africa News (EAN) for the latest updates on the highly-anticipated GGC Bragging Rights event. Don't miss out! Coming soon!