Esports Africa News and Esports Africa Tournament to be Present at ESI London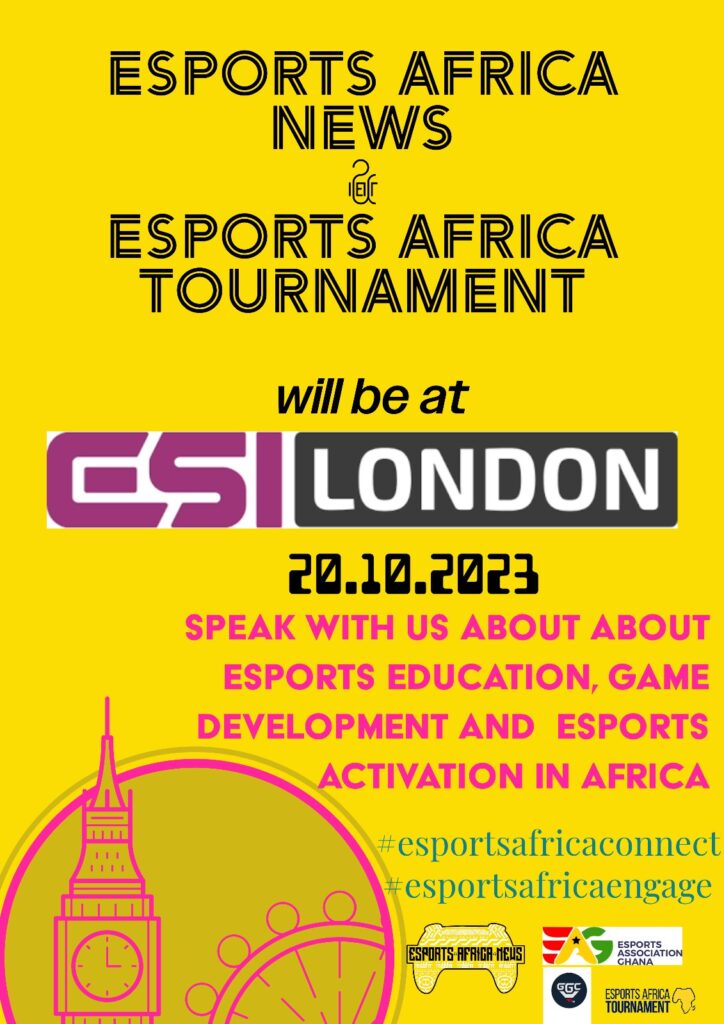 Esports Africa News (EAN) and Esports Africa Tournament (EAT) are set to make waves at the upcoming Esports Insider (ESI) London, slated to take place from October 19 to 20, 2023. This prestigious event, organised by the renowned esports business news hub, Esports Insider (ESI), promises to deliver an unparalleled blend of networking opportunities, educational insights, captivating content, and top-notch hospitality.
EAN and EAT, two emerging entities in Africa's burgeoning esports scene, will take centre stage on October 20, showcasing their expertise in esports education, game development, and esports activation on the African continent.
ESI has established itself as the go-to destination for all things esports business, providing invaluable news, insights, and consultancy services. Their dedication to advancing the esports industry is evident in the calibre of events they organise, and ESI London is no exception. Set to be a global festival for esports and gaming, it promises to be a melting pot of innovation, collaboration, and industry progression.
EAN, an African esports-centric media house, has been a driving force behind the esports revolution on the continent. As a trusted source of news and information, EAN has played a pivotal role in bringing African esports to the forefront of the global stage. Their presence at ESI London signifies the importance of Africa's esports ecosystem and its role in the worldwide industry.
Meanwhile, EAT, an esports tournament management platform tailored for the African market, has been instrumental in fostering competitive gaming talent across the continent. Their dedication to creating opportunities for African gamers has been a catalyst for the growth of esports in the region.
The driving force behind EAN and EAT, Gabriel Atsu Sikanku, has emerged as a prominent figure in the African esports space. His unwavering commitment to the industry's growth and his tireless efforts to shed light on the African esports scene have earned him a well-deserved reputation. At ESI London, Sikanku and his teams will share their insights and experiences, contributing to the global conversation on the future of esports.
ESI London 2023 promises attendees an opportunity to network with industry leaders, gain valuable knowledge through educational sessions, and immerse themselves in the dynamic world of esports and gaming. With EAN and EAT on board, attendees can look forward to a deeper understanding of Africa's role in shaping the esports landscape.
EAN and EAT's participation in Esports Insider (ESI) London 2023 is a pivotal moment for African esports. It underscores the continent's growing significance in the global esports and gaming industries. As the event approaches, the world eagerly anticipates the insights and innovations that will emerge from this dynamic collision of esports excellence. Mark your calendars for October 20, 2023, and prepare to witness the future of esports, with a distinctly African flair, at ESI London.