Verix's Dominant Run Continues with Top 5 Finish at 2023 CEOtaku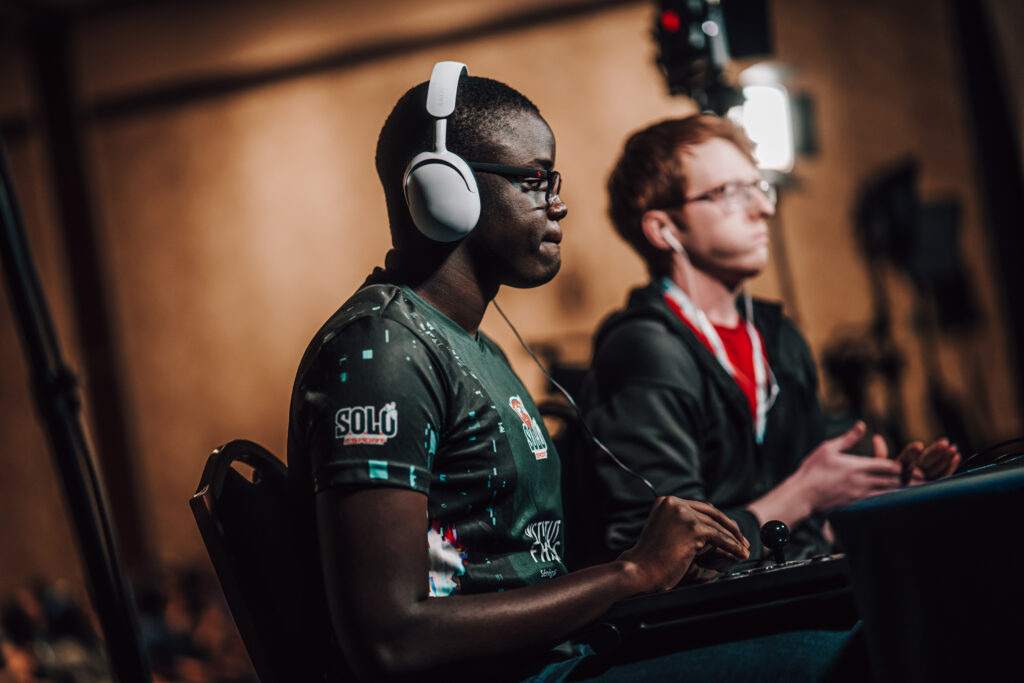 Senegalese esports sensation Ismaila "Verix" Gueye continued his remarkable 2023 at the CEOtaku tournament held in Orlando, USA, from September 22–24. Verix's journey through the Guilty Gear Strive category of the event showcased his prowess, determination, and rising prominence in the competitive gaming scene.
Verix, facing stiff competition against 385 gamers in the Guilty Gear Strive category, embarked on his path in Pool C2. With a combination of skill and strategy, he triumphed over formidable opponents GoneMad, Kodar, and Hydro_Fat, securing a spot in the Top 64 of the tournament.
As the competition intensified, Verix continued his winning streak by defeating Alvin "BSG" Jackson and MFCR, propelling him to the Top 24 stage of the event. There, he encountered eventual third-place finisher Andre "Cheryo" Covington, putting up a brave fight against the American player. Though Verix faced defeat, he demonstrated resilience, moving to the Losers' Bracket of the 2023 CEOtaku Guilty Gear Strive tournament.
In the Losers' Bracket, Verix's journey to the top persisted as he defeated American contender Nitro in Round 3, securing a spot in the Top 8. His exceptional gameplay continued as he faced off against Bean, ultimately prevailing to advance to the Losers' Quarterfinals.
Verix's pursuit of medal glory reached a critical juncture in the Losers' Quarter Finals, where he clashed with Canadian competitor Justin "PepperySplash" Campbell. Although Verix encountered his second defeat in the competition, his journey at the 2023 CEOtaku concluded with an impressive joint fifth-place finish alongside American NBNHMR.
The 2023 CEOtaku, powered by American Fighting Games player and tournament organiser Alex "Jebailey," drew over 4,000 participants across the USA, Europe, the Middle East, and Africa. The event featured competitions in popular titles like Mortal Kombat, Street Fighter, Tekken, and Guilty Gear Strive.
Notably, the Guilty Gear Strive competition at the 2023 CEOtaku served as a qualifier for the prestigious ARC World Tour, often considered the pinnacle of Guilty Gear Strive esports. Scheduled for spring 2024 in California, USA, this event boasts a substantial prize pool of $100,000.
Verix's exceptional performance at the 2023 CEOtaku has earned him valuable points on his quest to qualify for the ARC World Tour. However, he remains determined to secure his spot in this prestigious competition. With four more qualifying tours ahead—the REV Major in Manila, Philippines (September 30–October 1), the Battle Coliseum in Sao Paulo, Brazil (November 24-26), the Ultimate Fighting Arena in Paris, France (November 24-26), and Frosy Faustings in Chicago, USA (January 25–28, 2024)—Verix has ample opportunities to solidify his presence on the international esports stage.