FIBA Reveals African Nations Set to Participate in eFIBA Season 2

The International Basketball Federation (FIBA) has unveiled the lineup of African nations ready to compete in Season 2 of their official competitive NBA2K24 for national federations, known as eFIBA. This international competition will bring together a total of 61 nations, including 14 nations from the African continent, creating a thrilling showdown that is set to captivate fans from around the world.
The 14 African nations that will be showcasing their skills on the court are Algeria, Burkina Faso, Cameroon, Côte d'Ivoire, DR Congo, Egypt, Gabon, Ghana, Mali, Morocco, Senegal, Tunisia, Zimbabwe, and Nigeria. These nations will be going head-to-head with 47 other countries from various regions, making eFIBA Season 2 a truly global esports event.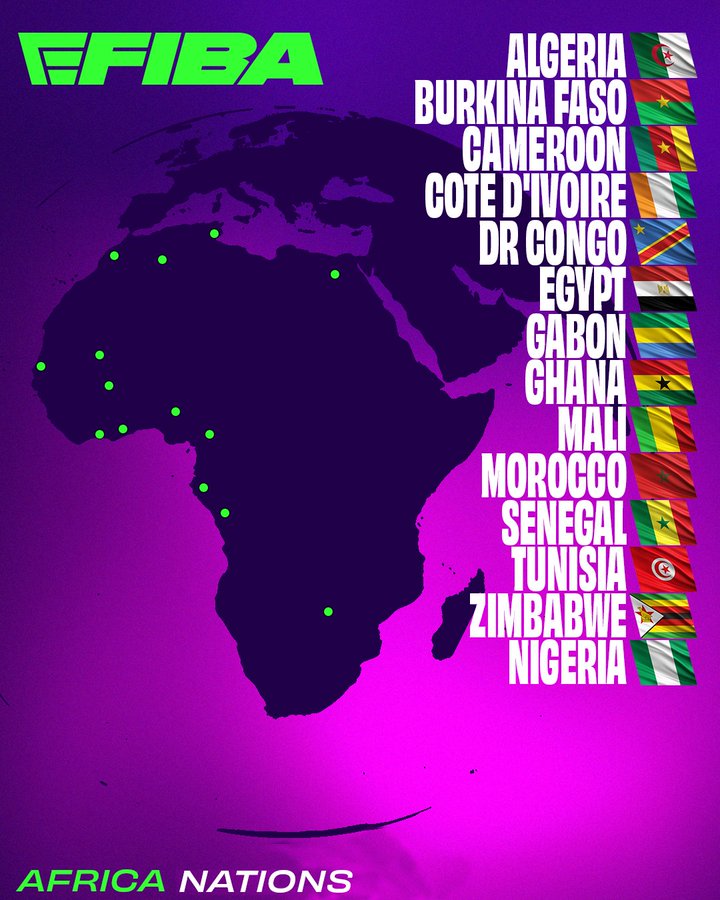 The action-packed competition is scheduled to kick off on October 3, with National Federations from seven regional areas battling it out in the Pro-Am game mode. Their objective? To secure a coveted spot in the first-ever in-person eFIBA World Finals at DreamHack Winter and a chance to claim their share of the impressive €50,000 prize pool.
FIBA Media and Marketing Services Director General Frank Leenders expressed his enthusiasm for Season 2, saying, "After a successful inaugural season and eFIBA's successful participation in the Olympic Esports Series, we are prepared to make the upcoming eFIBA Season 2 a landmark international event." This season's expansion in both participating federations and competition schedules highlights FIBA's commitment to the growing esports community.
Leenders further emphasised, "eFIBA allows us to reach new basketball enthusiasts and build a global community of players and fans who share a passion for the game." The global appeal of esports continues to grow, and eFIBA Season 2 is a testament to FIBA's dedication to connecting with fans through innovative means.
Roger Lodewick, President of Sports Games at ESL FACEIT Group, also weighed in on the record-breaking participation, stating, "The significant growth of participating National Federations and the incredible feedback we have received from players and the community shows that eFIBA is on the right track to become a great offering to the NBA2K community."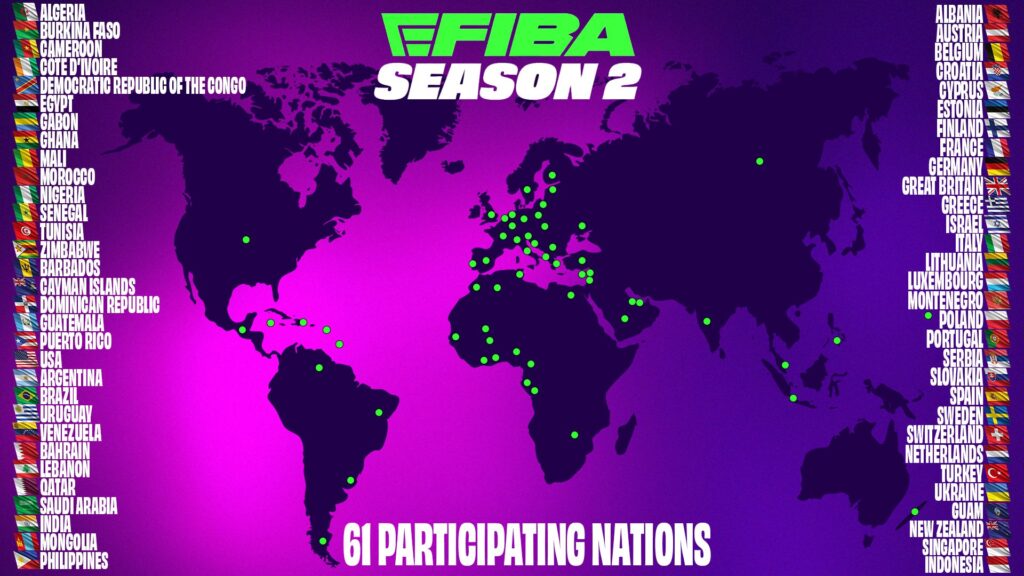 Lodewick added, "Together with FIBA, we have crafted a bold and innovative sporting concept that serves the esports community and connects with basketball fans. We are thrilled to tip off the second season." The collaboration between FIBA and ESL FACEIT Group promises an exciting esports experience for fans and players alike.
The path to the eFIBA Season 2 World Finals 2023 will be challenging, with Regional Qualifiers taking place from October 3 to November 2. Africa's own Regional Qualifiers are set for October 10 and 26, followed by the Regional Finals on November 7. The winning nation from each Regional Final and the top two from Europe will secure a spot in the highly anticipated eFIBA Season 2 World Finals in 2023.
The eFIBA Season 2 schedule promises non-stop action, with stages spanning from October 3 to November 7. The World Finals will take place live at DreamHack Winter from November 25–26 in Elmia, Jonkoping, Sweden, providing a thrilling conclusion to this global esports extravaganza.
As basketball enthusiasts, esports fans, and gamers eagerly await the start of eFIBA Season 2, the stage is set for a showdown of epic proportions. With nations from Africa and around the world vying for supremacy, this event promises to be a landmark moment in the world of esports, uniting players and fans in their shared passion for the game.