Frenzy Sandton City Tournament Registration Deadline Today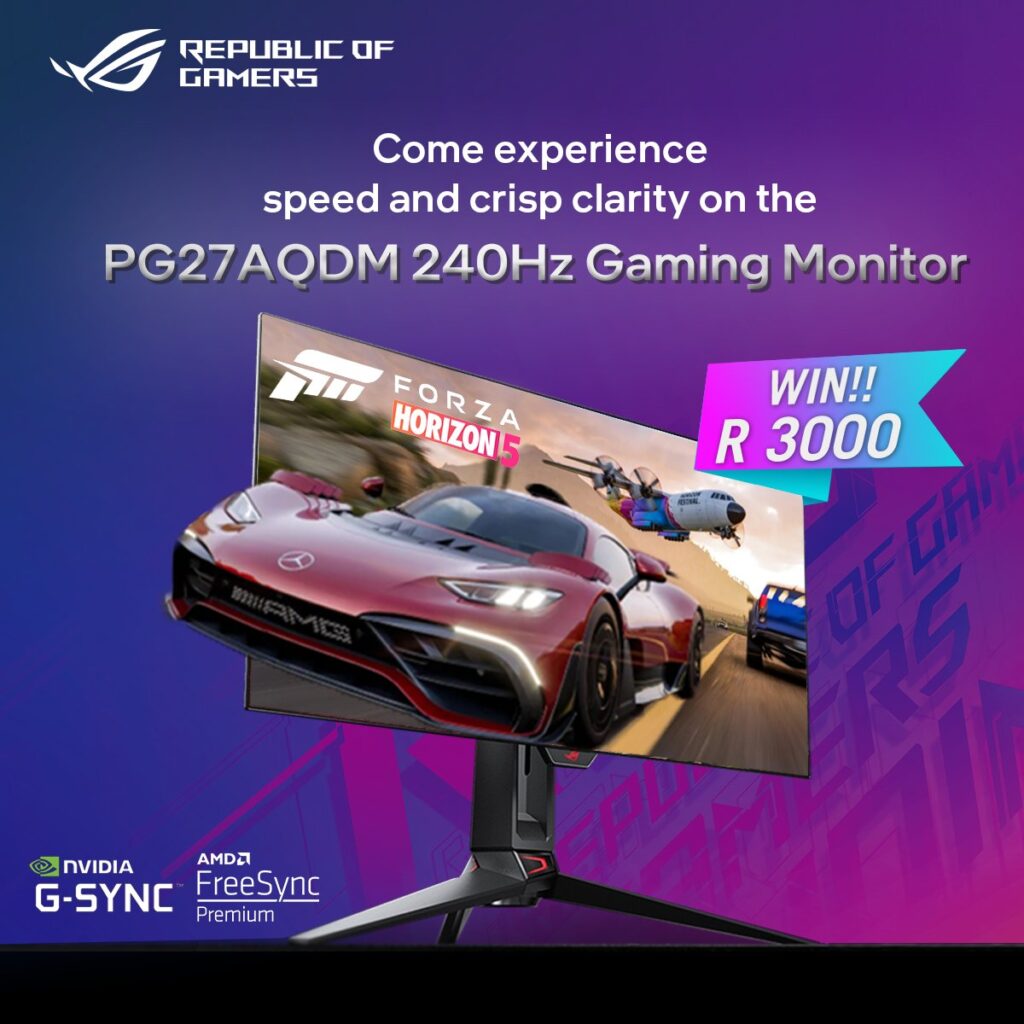 As the Republic of Gamers (ROG) Frenzy Sandton City Forza Horizon 5 tournament gears up for its kickoff on September 30, the gaming community in South Africa is abuzz with excitement. Organised by ROG, this esports tournament is set to make history with South Africa's first-ever 240Hz OLED gaming monitor and a R3,000 prize for the fastest racer of the day.
The competition has already garnered significant attention, with 39 enthusiastic racers having registered as of the time of writing. This is a testament to the growing popularity of esports in South Africa and the allure of this unique tournament.
For those who still want to be part of the action, there's good news! Registration is open until 21:45 on September 29, the eve of the tournament. So, if you're a racing enthusiast with dreams of victory and cash prizes, there's still time to secure your spot. You can register for the tournament here.
Tournament Format and Rules
To ensure fair play and an exhilarating gaming experience, the ROG Frenzy Sandton City Forza Horizon 5 tournament has established a set of rules and regulations that participants must adhere to. Here's a brief overview:
Tournament Format
Up to 32 teams will register on the Mettlestate website before the event.
The event will take place at the Incredible Connection store in Sandton.
The race day is scheduled for September 30.
The selected track is the Playa Azul Circuit.
All participants will be racing Nissan Z cars.
Each team can have only one driver, and car choices are final.
Game & Platform
The game of choice for this tournament is Forza Horizon 5.
The platform for the competition is Xbox.
General Rules
Respect and sportsmanship are paramount, and all participants must adhere to a code of conduct.
Harassment or hate speech of any kind, whether in-game or through other means, is strictly prohibited.
The tournament organisers have the authority to make decisions outside the rulebook to ensure fair play.
Prizes Galore The highlight of the ROG Frenzy Sandton City Forza Horizon 5 tournament is, undoubtedly, the R3,000 prize awaiting the individual with the fastest lap time. With such a tempting reward up for grabs, participants are bound to push their skills to the limit and deliver breathtaking performances.