Jiwe Studios Set to Launch "USAWA"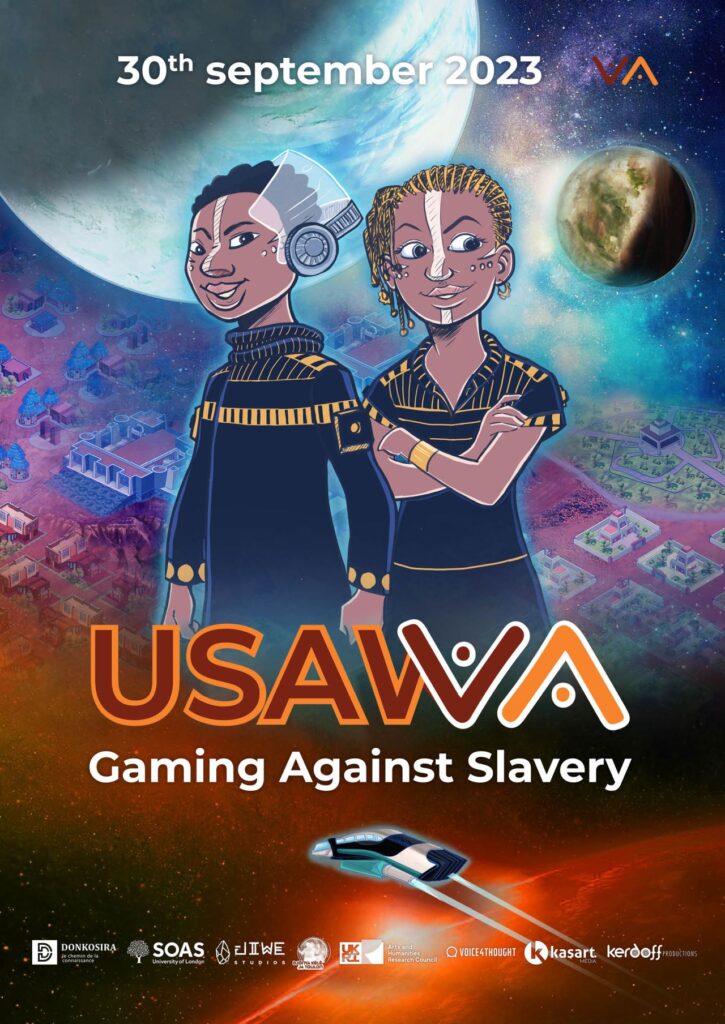 Nairobi-based game developer Jiwe Studios is all set to unveil its third game, "USAWA," at the Nairobi Game Development Centre on September 30. Gamers and enthusiasts from across the region eagerly anticipate the launch, which promises not only the opportunity to playtest the new game but also to engage in discussions about the potential for games to drive positive change on the continent.
Max Musau, Founder at Jiwe Studios, expressed his enthusiasm ahead of the launch, stating, "Super excited to launch our 3rd game, USAWA, this Saturday at the Nairobi Game Development Center! And also talk more and playtest other games for change from around the world!" This event signifies a significant milestone for Jiwe Studios, a company dedicated to using gaming as a platform for social impact.
"USAWA" is not just another game but part of Jiwe Studios' broader "Gaming Against Slavery" campaign. The game's narrative unfolds on the fictional Horon planet, where players step into the shoes of a new arrival, embarking on a captivating adventure. However, what makes "USAWA" unique is its exploration of societal inequalities and the player's role in confronting and changing them.
The game's storyline cleverly intertwines the concept of societal injustice, bringing it to the forefront of players' minds as they navigate the challenges and obstacles presented on Horon. Players will grapple with the consequences of an unequal society, providing a thought-provoking and immersive experience that goes beyond mere entertainment.
The launch event on September 30 is not just about introducing "USAWA" to the public but also fostering a community of gamers dedicated to creating positive change in Africa. This launch signifies a turning point for the gaming industry in Africa, where studios like Jiwe are leading the charge in using gaming as a force for good. The fusion of entertainment and activism in "USAWA" showcases the power of interactive media to raise awareness and spark discussions on crucial topics, ultimately driving positive change.
Jiwe Studios is a pan-African video game developer and publisher dedicated to creating epic African entertainment experiences.