GameUp Africa Announces Exciting Game Jam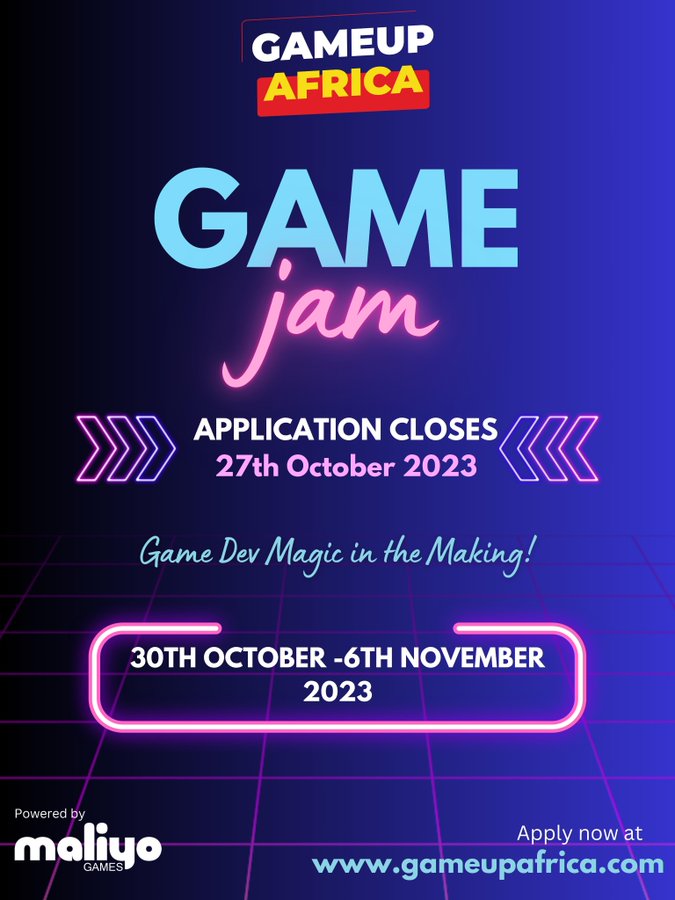 GameUp Africa, an initiative by Nigerian game development company Maliyo Games, is all set to host a Game Jam from October 30 to November 6, securing its dedication to the empowerment of Africa's game development community. Registration for the Jam is currently open, welcoming aspiring game enthusiasts, developers, and designers to participate in this epic event. The registration window is scheduled to close on October 27, so the clock is ticking for those eager to join the excitement.
GameUp Africa stands at the forefront of Africa's gaming revolution, passionately advocating for the growth of the continent's game development sector. With a mission to provide opportunities, resources, and a platform for African game developers, GameUp Africa aims to nurture and showcase the diverse talent pool that the continent offers. Their primary goal is to bolster the African gaming ecosystem and provide a global stage for these creators to shine. To secure your spot in the GameUp Africa Game Jam, simply click on the provided registration link.
GameUp Africa's Game Jam is a testimony to the growth of Africa's gaming industry. This initiative by Maliyo Games is not just about creating games; it's about fostering talent, building connections, and empowering the continent's game development community. The event is an incredible opportunity for individuals to dive into the gaming world and make their mark.
"We believe that by empowering Africans in the game development field, we can increase the quality of games being produced on the continent and create a talent pipeline for the growing gaming industry in Africa," a statement from Maliyo Games declares
If you're passionate about gaming and game development, don't miss the chance to be part of this incredible journey. Register now and get ready for a week of creativity, learning, and fun. With registration closing on October 27, it's time to act fast and secure your spot in Africa's gaming revolution. Join GameUp Africa's Game Jam and be a part of a promising future for the African gaming industry.