GEF announces partnership with Confetti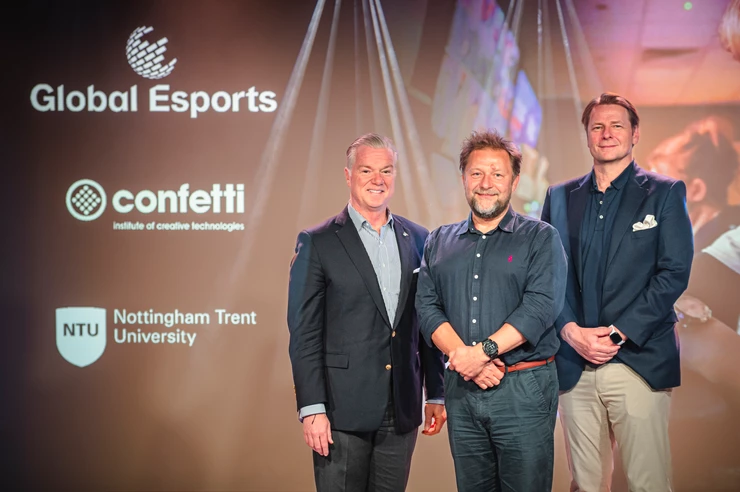 The Global Esports Federation (GEF) has officially announced its partnership with the United Kingdom's (UK) Confetti Institute of Creative Technologies, as the two organisations share the vision of creating career pathways in the esports industry.
This initiative will help place esports at the heart of the global economy. The two organizations' debut collaboration will be for the first-ever Commonwealth Esports Championships (CEC2022) which take place this summer in Birmingham.
Competing teams will train and take part in qualifying tournaments in Nottingham from August 1-5 at Confetti before the CEC Finals at the International Convention Centre (ICC) in Birmingham on August 6-7.
With support from UPP, the UK's leading on-campus accommodation provider, Confetti will serve as GEF_house, offering accommodation for athletes and creating a community space. Confetti's technical and crew support will also assist GEF's Esports Partner FACEIT in providing broadcasting and live streams.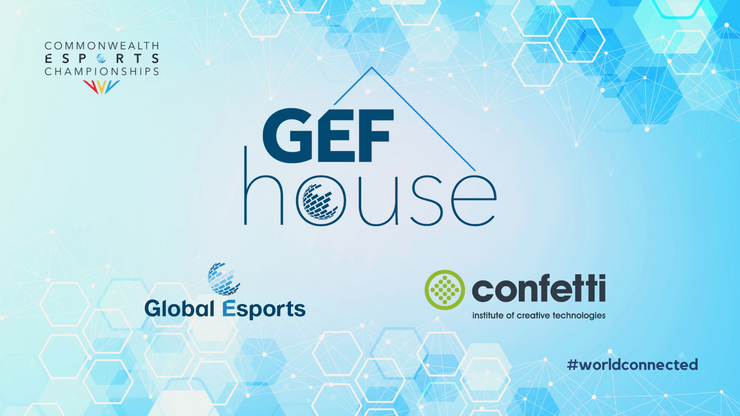 "We are delighted to partner with the world-class Confetti Institute of Creative Technologies to create a home this August – our GEF_house for the #CEC2022," said the CEO of the GEF, Paul J. Foster
"It's a place for our #worldconnected community to thrive, be together, make friends for life, have fun, and importantly, GEF_house is a place to belong."
"We aim to create a safe, peace-filled, happy place for our community to live, prepare mentally and physically, and keep healthy. It will be something our athletes remember long after the first Commonwealth Esports Championships."
GEF's Executive Director, Community and Administration, Mark Chay, has been named as the Head of GEF_house.
A two-time Commonwealth and Olympic Games athlete and Singapore's Chef de Mission for Gold Coast 2018 Commonwealth Games, Mark will work together with the Confetti team to ensure the athletes have a safe, exciting, and memorable experience this summer.
Mark Chay also served as Executive Director of the inaugural Singapore 2021 Global Esports Games.
Confetti made a successful entry into the esports market in 2020, becoming the first educational establishment in the UK to offer esports production qualifications at both college and degree levels. The courses focus on esports, live events production, broadcasting, streaming, and content creation.
"Esports is built around communities and our long-term partnership with GEF will enhance our global network, which will bring many wider economic and cultural benefits to Nottingham and the UK." said Founder and Chief Executive of Confetti, Craig Chettle MBE.
"With support from our parent company, Nottingham Trent University, we're delighted to be hosting the CEC qualifiers on our Confetti campus in Nottingham.
"Our community of students will benefit hugely from this collaboration, and we can't wait to welcome the participating teams from across the Commonwealth to Nottingham." He concluded
Later this year the institute will open Confetti X – a new £5m dedicated esports production facility which is equipped with the very latest technologies.
Confetti's "summer of esports" will kick off on June 30 when it hosts the British Esports in Education Summit, followed by the British Esports Student Champs finals at its Nottingham campus.
This initial collaboration with Confetti over the course of the CEC is only the beginning of a long-term partnership vision for the two institutions as they continue to advance esports worldwide.
Confetti aims to provide the best, most relevant, and most inspiring creative industry education, and training, helping turn students' dream jobs into real jobs and advancing the creative and technological industries for the better.