Kalu set to take on Genie in FUT friendly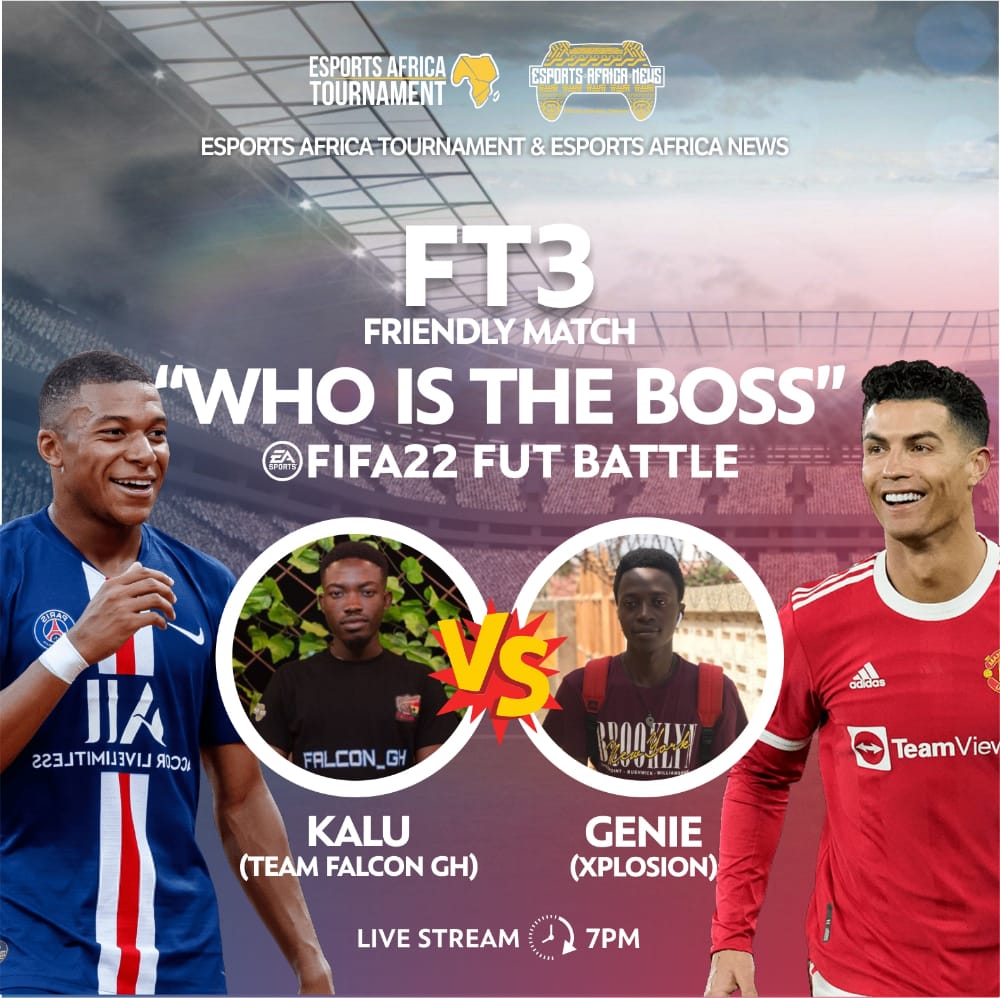 Ghana's eFootball representative for the 2022 Commonwealth Esports Championship (CEC), Alfred "Wicked and Jovial" Kalu, is set to take on Xplosion Esports' Eugene "Genie" Asante in a FIFA 22 Ultimate Team (FUT) friendly later today at 7PM GMT.
The match which is dubbed "Who is the Boss" is set to be hosted on the Esports Africa Tournament (EAT) platform, which officially launched in the African market back in May to give gamers various tournament opportunities including play-to-earn and play-to-learn events.
Kalu who plays for Ghanaian esports organisation, Team Falcon GH, has had a good year, having qualified to represent Ghana at the maiden edition of the Commonwealth Esports Championship to be held in Birmingham, England from August 6-7.
The gamer also showed he can dominate in several games as he qualified for the Finals of his nation's 2022 FIFAe Nation Series Qualifiers, getting to the knockout stage of the competition before exiting the competition.
"Genie" is a recent signing for Ghanaian esports organisation, Xplosion Esports, and has been impressive so far this year, even participating in the Finals of the Ghana Football Association (GFA) eTrophy Championships, where he was knocked out in the latter stages of the competition. 
The Xplosion Esports gamer was also named as one of the best FIFA gamers in the West African nation by GFA eTrophy champion Prince Jonas who picked him due to his impressive performances in the past 12 months.