Mortal Kombat 12 Confirmed for 2023 Release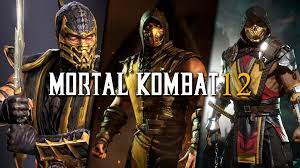 Mortal Kombat 12 is set to release this year, making 2023 an absolute juggernaut of a year for fighting games.
Warner Bros. Discovery made the announcement during its earnings call today. A clip from the call that's being passed around Twitter includes confirmation from Andrew Slabin, Warner Bros. Discovery's executive vice president of global investor strategy, that Mortal Kombat 12 is slated for 2023.
"And there's lots more to come, including the highly-anticipated Mortal Kombat 12 and Suicide Squad: Kill the Justice League, games also set for release this year with ambitious launch projections," Slabin said.
We haven't heard anything official about Mortal Kombat 12 prior to today. Back in September, Johnny Cage voice actor Andrew Bowen appeared to tease the sequel by posting a video of him standing in the Warner Bros. studio lot. And, NetherRealm creative director Ed Boon stated on Twitter the team was "working on another game", but he couldn't share exactly what it was at the time.
Mortal Kombat 12 will launch in the same year as Street Fighter 6, and potentially the same window as Tekken 8, making 2023-24 an exciting time for fighting game.
There were huge fans of 2019's Mortal Kombat 11, with most players awarding the game a 9/10 and saying, "It's a rare fighting game that hits just about every note as strongly as Mortal Kombat 11 does."